What are the biggest opportunities for Australia's $2.7 trillion financial services sector in 2017?
by
Susie Bell
, /?php the_author();?> 16 December 2016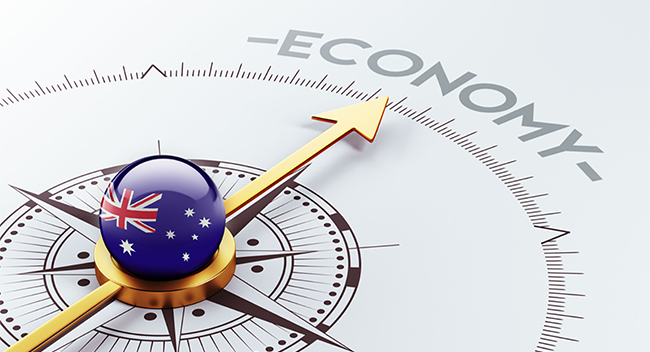 In the final Financial Services Council/ BT political series event of the year, Prime Minister Malcom Turnbull outlined his government's top economic priorities for 2017.
Mr Turnbull reinforced the Federal Government's belief and commitment to Australia's $2.7 trillion financial services sector, which now accounts for around 10 per cent of the economy and employs more than 450,000 people.
Here are our key takeaways from the event:
Building a robust financial services sector – Two years on from the Financial System Inquiry a range of reforms are underway to make sure the financial services sector is as "robust and responsive" as it can be. Turnbull stressed that the reforms are a critical part of his government's plan for a "resilient and prosperous 21st Century Australia.
We cannot afford to take growth for granted – Last week's national accounts outcome was a sharp reminder that things can quickly change. GDP fell by 0.5 per cent in the September quarter, to be 1.8 per cent higher across the year. Turnbull stressed that although the growth rate is faster than six of the G7 economies, the figures reinforce the importance of structural and regulatory reform "if we are to protect and advance the living standards of all Australians."
Ensuring the sustainability, flexibility, and integrity of our superannuation system – Commenting on the super changes passed by Parliament last month, Turnbull noted how few changes and amends were made to the bill in what he described as a "very complex area." The PM also reiterated the Productivity Commission's review of the entire system's efficiency and competitiveness. Stage two of the review, due next year will consider alternative models of fund allocation, and stage three, following the full implementation of the MySuper reforms in July 2017, will complete the process. Turnbull added that his government will "enshrine in legislation, for the first time, the objective of the superannuation system to provide income in retirement that substitutes or supplements the age pension."
Professional standards for financial advisers – Turnbull stated that new reforms will see more stringent training and supervision around financial advice so that "consumers can have confidence in the industry and confidence that the advisers they speak with are ethical and qualified and are putting their interests first."
$127 million regulation package – Tackling regulatory issues the Prime Minister said the package will equip ASIC to conduct better surveillance and combat misconduct. It will also tackle cultural change within the banks and review of the role, powers and governance of all of the financial system's external dispute resolution and complaints schemes – all with the aim of producing better outcomes for consumers and small businesses.
Enormous potential for financial sector to be among our greatest exports – Australia has one of the largest and most sophisticated managed funds industries in the world, yet Turnbull noted that exports from this industry are among the country's lowest. Less than four per cent of the funds under management in Australia are managed on behalf of foreign investors. The Prime Minister explained the introduction of Corporate Investment Vehicles (CIVs) which will enable Australian fund managers "to offer products that foreign investors are already familiar with, making it easier for our funds managers to export more of their services." Turnbull said this would complement the work being carried out on the Asia Region Funds Passport – allowing Australia's industry "to access a single market, with high standards of investor protection right across the Asia region.
Fintech to flourish – Technology and innovation were major themes of Turnbull's address so it comes as no surprise that Fintech was also singled out as a major opportunity for Australia's financial services sector. The Prime Minister stressed his government was committed to working with the industry to make sure regulation enables innovation, rather than constraining it.