A super perspective on the 2017 Federal Budget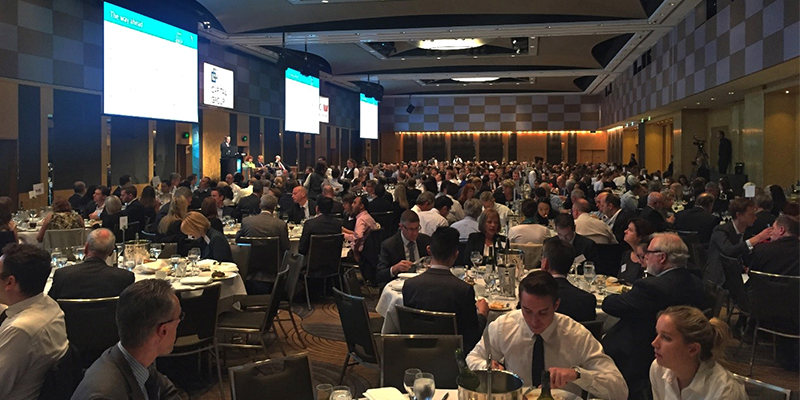 The annual 2017 ASFA Budget Luncheon in Sydney today held the general consensus that Scott Morrison has learned lessons of Treasurer's past and delivered a political-savvy Federal Budget, even if it lacks in long term vision.
Finance and Economics Commentator Michael Pascoe framed the budget as responding to the five key areas that nearly lost the Coalition the last election:
Attack: Mediscare. Response: Created the Mediscare Guarantee Fund
Attack: Education. Response: Unveiled Gonski 2.0
Attack: One Nation and the minor parties. Response: 457 changes; tightening to immigration;
Attack: Housing affordability. Response: A number of announcements, though still tinkering at the edges
Attack: Bank Royal commission. Response: A Bank tax; register for bank executives; and the Australian Financial Complaints Authority
AMP Chief Economist Shane Oliver refuted the good versus bad debt debate that the Government has been pushing stating: "At the end of the day debt is debt and we have a deficit problem… the Government is relying on annual revenue growth of 6.7% p.a to get the budget back into Surplus by 2020/21 and I just don't think we are going to get there."
Looking at the good, the bad and the really bad of the Budget papers, Urbis Chief Economist Nicki Hutley, said there was a lot to like in the Budget – NDIS funding; Gonski education package; Childcare reform; medical research grants; and action to address housing affordability. However, bank bashing, cuts to foreign aid; no action on climate change; a demerit system for welfare; and no long term vision for Australia all squarely fall in the bad and really bad bucket.
ASFA CEO Dr Martin Fahy summed up the key take outs for the Superannuation sector:
Contributions into super for downsizers is a positive measure but on past experience may not be used by large numbers
Salary sacrificing for housing deposit may actually help engagement with younger members
Continued Capital Gains tax relief for fund mergers a positive but could go further/longer
Care will need to be taken in transferring statutory powers of the Superannuation Complaints Tribunal to the newly formed Australian Financial Complaints Authority