5 awards-season lessons from the Met Gala
by /?php the_author();?> 21 May 2019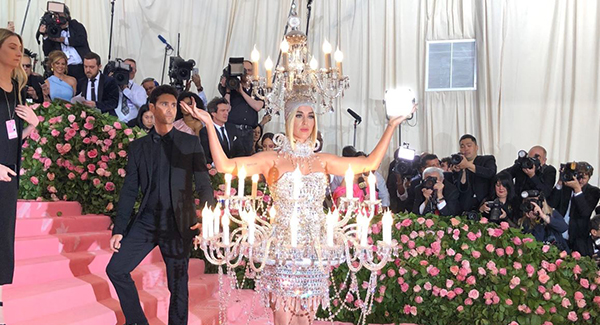 Aah the Met Gala, fashion's biggest night out. A chance for us mere mortals to drool over the finest haute couture and read all the gossip about our favourite A-list celebs.
The 2019 Gala has been and gone and it did not disappoint. The fashion elite were out in force, the outfits were extra, and the champagne flowed.
But with awards season fast approaching, as finalists for 'PR Agency of the Year' at the Rainmaker MAX Awards, Honner has taken the opportunity to look a little deeper.
Here are our five lessons from fashion's main event.
Embrace the theme
Whether your awards event is cocktail or fancy dress, embracing the dress code is a must. The Met Gala is known for its over-the-top themes and most of the invitees prepare for months. This year Kylie and Kendall Jenner nailed it in feathers and Cardi B made a fabulous Disney villain. Gwyneth Paltrow, however, studiously ignores the theme every year, much to the annoyance of fashion watchers. Don't be a Gwyneth.
But keep it tasteful
The Met Gala is a great excuse for extrovert celebs to go big or go home. Take Lady Gaga with her four outfit changes and red-carpet striptease, or Katy Perry who dressed as a chandelier. Those of us who live in the real world, however, have our reputations and dignity to consider, so if in doubt about your outfit choice – don't.
Engage your audience
Fashion aside, events and awards are a great excuse to boost your social media profile. Kim Kardashian tweets and posts on Instagram before, during and after the Met Gala to guarantee maximum publicity. So, if you or your team are up for an award, be sure to let your followers know.
Keep the host sweet
US Vogue Editor Anna Wintour famously handpicks every guest for the Met Gala, and making the cut is no easy feat. Supermodel Coco Rocha and fashion stylist Rachel Zoe have both been blacklisted for wrong-footing Wintour, while invitees who decline an invitation will never receive another. The lesson here is if you are lucky enough to be invited to an awards event, thank the host and clear your schedule.
Mingle
While you are unlikely to be shelling out $35,000 for a ticket like the Met Gala guests, make the most of awards season. Industry events are a great excuse to get out of your comfort zone by mingling with your peers and making new connections.
Help Honner win!
Now we are on the other side of the awards fence, we need your help to take out the title of Public Relations Agency of the Year at the Rainmaker MAX Awards this year! Please take a minute to vote for us here: https://www.financialstandard.com.au/voting/
We appreciate your support!
The Honner team