Growing to greatness – have regional newspapers found their white knight, and why should brands care?
by /?php the_author();?> 24 June 2019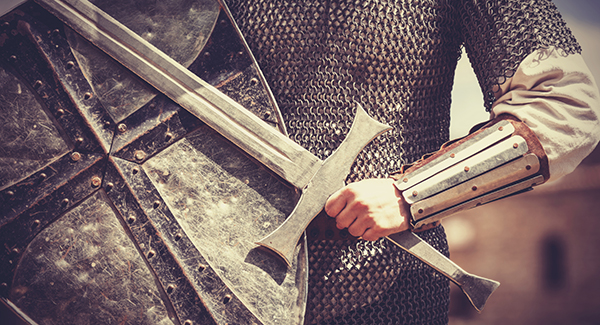 Antony Catalano says he'll grow (not shrink) his newly purchased regional newspaper empire to greatness, but is he really the white knight that many are hoping? And what does the acquisition mean for financial services firms seeking to reach the millions of potential customers living outside Australia's capital cities?
Last week, journalists at five commercial TV newsrooms in regional Australia were informed of the bad news – they would no longer have jobs from Friday. WIN News said the newsrooms in Orange, Wagga Wagga, Albury, Dubbo and Wide Bay would be closed based on the "commercial viability of funding news in these areas", or rather the lack thereof. It was just the latest in a string of bad news for regional newspapers and broadcasters, deemed a "devastating blow" for regional Australia by one reporter and dubbed a "crisis that demands government intervention" by the journalists' union.
However, there was one announcement in recent weeks that seemed to represent some light at the end of the tunnel for regional media. The purchase of 160 regional and rural newspapers from Nine Entertainment in April by Antony Catalano has raised hopes of better times ahead for publishing outside of Australia's biggest cities – and even increased optimism about the potential for white knights to emerge for the media sector more broadly.
That's good news for brands trying to reach the large proportion of Australians living in regional areas. However, before we crack the champagne cork to celebrate a new era for local news, we need to see details of Catalano's plan to turn around the business's flailing advertising revenue.
With around 8 million people, or around 32% of the population, living outside of capital cities, this is a market too big to ignore.
The $115 million acquisition of Australian Community Media, which includes The Newcastle Herald and Canberra Times, by Catalano and Thorney Investment Group, marks the first major divestment by Nine after it acquired Fairfax last year. Of Fairfax's newspapers, Nine only wants to keep the metropolitan mastheads — The Sydney Morning Herald, The Age and The Financial Review — as it focuses on high-growth digital assets, leaving the fate of the regionals hanging in the balance.
While few newspapers have had an easy time in recent years in the face of digital disruption, it is regional papers that are doing it particularly tough. ACM's profits more than halved from $169 million in 2012 to A$67.5 million, as returns from Fairfax's metro businesses rose by 26%. Regional broadcasters are also doing it tough.
So while the ACM acquisition price is a fraction of the $2.8 billion that Fairfax paid for the newspapers when it acquired rural press in 2007, it is encouraging that the buyers, as well as rival bidders from the world of private equity, have seen value in the business.
Focusing on the big guns
There had been considerable concerns that the business might be broken up, depending on the buyer, and that private equity especially might take the oft-followed route of increasing profitability by cutting costs and jobs. However, Catalano has been quick to say he wants to "grow the business, not shrink it to greatness" .  He said he hopes to avoid shutting any newspaper and doesn't expect to shed staff, although he told the Sydney Morning Herald there is "some stuff" in the portfolio that doesn't make sense, signalling some consolidation or closure of mastheads is likely.
Catalano has identified seven of ACM's larger papers as key players in the group – The Newcastle Herald, Canberra Times, Illawarra Mercury, The Border Mail, The Examiner in Launceston, The Ballarat Courier and Bendigo Advertiser. He believes the populations these mastheads serve makes them valuable assets. He added that he plans to invest aggressively in these papers, noting that advertising sales are based on audience size, which is in turn linked to quality journalism.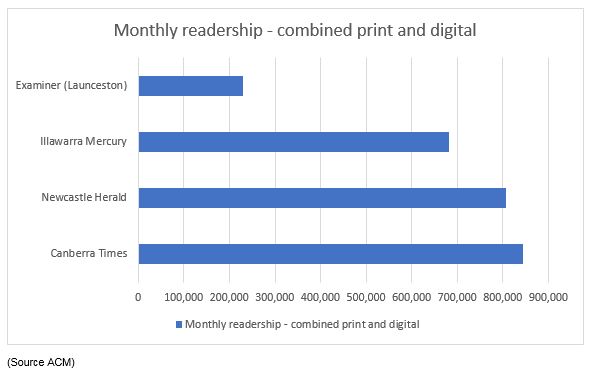 Interestingly, Catalano has also said the Canberra Times should be producing its own political coverage. He wants to return the masthead to "its former strengths" as more of a national publication with a bigger influence in federal politics.
Why regional audiences matter to brands
For financial services companies seeking to convey their message to a broad audience, regional papers are an important way to reach people outside the major cities who may not read major metropolitan or national newspapers With around 8 million people, or around 32% of the population, living outside of capital cities, this is a market too big to ignore[i].
For companies targeting the Queensland market, the importance of regional audiences is particularly stark, with more than half of the population living outside of Brisbane, according to the Australian Bureau of Statistics.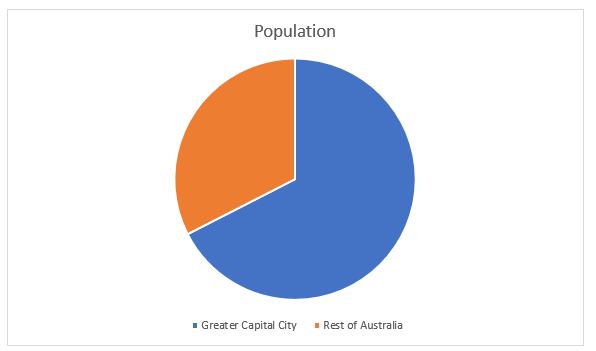 For those offering retirement advice or investment services it's also interesting to look at the varying demographics in regional areas. For instance, 30% of Newcastle Herald readers and 36% of Canberra Times readers are 65 years or older, compared to just 18-19% for the Australian Financial Review and the Sydney Morning Herald.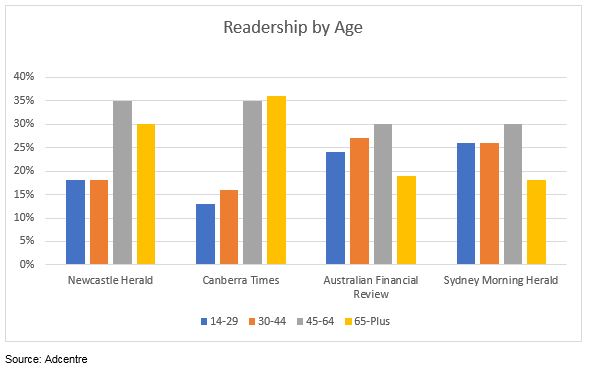 Achieving national reach
While any move to shore up the future of regional newspapers is positive for brand reach, the transfer of ownership at ACM may impact the way brands achieve coverage in these publications.
At Honner, syndication of stories through Nine (and previously Fairfax) newspapers has helped us achieve national coverage for clients without the need to engage with individual newspapers. An interview conducted by the Sydney Morning Herald for instance, can be simultaneously published across multiple regional publications.
The deal between ACM and Nine preserves the commercial relationships that have existed during Nine's ownership of the business – including sharing of content between ACM publications and the metro publications – for a short transitional basis only.
Unless an ongoing content sharing deal is negotiated, financial services firms and the communications agencies who represent them will need to pitch stories separately to ACM or rely more on alternative channels for reaching achieving national reach.
The most obvious alternative is News Corp, which owns several regional publications—including The Illawarra Mercury and The Queensland Times—reaching around 3.2 million readers. Strong interviews or exclusive stories in The Australian often run in the publisher's regional newspapers.
A less obvious  channel for achieving wide reach across metropolitan and regional areas is radio. At Honner, we've found that Radio Release, which distributes audio news releases packaged with audio grabs from the company spokesman, is an effective and efficient way of achieving coverage on multiple radio stations on behalf of our clients.
A company spokesperson needs to do only one interview, which will then be delivered to more than 500 commercial and community radio stations across metropolitan and regional Australia.
A pivot to radio is timely for brands given the medium is growing audiences at a time when other forms of "old media" are struggling. Despite the rise of many digital listening alternatives such as podcasts and music streaming services, industry data shows Australian commercial radio audiences reached an all-time high in 2018 and have grown by 12% over the past five years. The Infinite Dial Survey released by Edison Research in May found that radio is still the most popular audio platform, with 83% of the population aged over 12 listening to radio each week.
Grappling with digital will be key
So, back to the question of whether Catalano can save ACM – and develop a model that might be the saving grace of regional newspapers more broadly.
While he is right to believe credible journalism is key to the success of the titles, it is uncertain whether that alone be enough to turn around collapsing advertising revenue.
Earlier this month, Warren Buffett's declaration that most conventional newspapers are "toast" highlighted the urgent need for publishers to solve the digital conundrum. While Buffet, whose company has acquired a series of mostly small newspapers in 30 different markets since 2011, has now come to the view that it's the big newspapers, such as The Wall Street Journal, The New York Times and The Washington Post, that are likely to survive because they have devised a digital product and business model that will take them beyond the age of print.
The Washington Post was returned to profitability after Amazon CEO Jeff Bezos purchased the masthead in 2013 and used his internet savvy to turn around its fortunes. Bezos told CNBC in interview in September that his optimism at the time of the deal was based on the view that while the internet had destroyed most newspapers' advantage, it offered "one gift; free global distribution". While The Post's old business model relied on generating a high revenue per reader, Bezos helped it develop a new strategy that focused instead on acquiring more readers.
Catalano told The Guardian he'll grow revenue through a digital expansion of the newspaper titles he has purchased but hasn't decided how. He said he's still grappling with what the right model is for subscription for digital newspapers. He's looking at a subscription model similar to the free-to-air's streaming services, which would collect reader information for targeted advertising rather than putting up a paywall.
Whether Catalano is the white knight the sector has been hoping for will be borne out in time. However, it's refreshing to hear media owners talking about investing in quality journalism, making this deal the brightest light on the horizon for Australian regional media we've seen in a long time. Watch this space.
---
[i]
 Australian Bureau of Statistics