How Threads is making Twitter twitch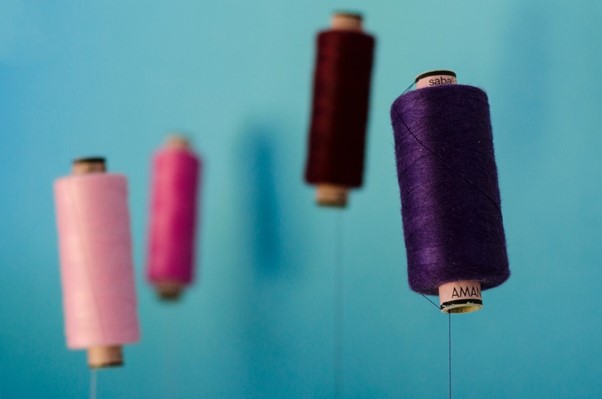 Welcome to the world of Threads, a social media platform poised to challenge the dominance of Twitter. Developed by Meta, the parent company behind Facebook, Instagram, and WhatsApp, Threads has already amassed an impressive user base of 100 million individuals worldwide (and it continues to grow).
The Honner team has reviewed this exciting new platform to help you better understand its potential and weigh its pros and cons. Here are some of the key features and considerations of Threads, that will hopefully empower you to make informed decisions about its role in your social media strategy.
Meta's Brainchild: A standalone app linked to Instagram: Threads represents Meta's latest brainchild, seamlessly integrated with Instagram. As a standalone app, Threads provides a feed that facilitates real-time conversations. Users can express themselves through text-based posts, while also sharing photos, videos, and status updates. This integration creates an interconnected experience across the Meta ecosystem.
Disrupting Twitter: Addressing Twitter's challenges: Threads emerges as a formidable disruptor to Twitter, capitalising on the challenges the platform has faced in recent times. Twitter's staffing cuts and content moderation controversies have created an opportunity for Threads to position itself as an alternative. However, it's important to note Threads currently lacks robust search capabilities, a potential drawback for users seeking extensive content discovery.
A generous character limit of 500: Threads provides ample space for wordsmiths and storytellers to captivate their audience. Unlike Twitter's restrictive character count, Threads gives users a 500-character count limit. Unverified Twitter users have a maximum of 280 characters, though verified Twitter users can increase their character limit to 25,000 for a fee of $8 a month.
Privacy concerns and unavailability in the European Union:Threads has faced privacy concerns, particularly within the European Union, due to historical data sharing issues associated with Meta's other platforms. As a result, the app is currently unavailable in the EU. It is crucial for users and businesses to understand the privacy implications and regulatory landscape associated with Threads, ensuring compliance and safeguarding personal information.
Real-time updates and public conversations:Threads differentiates itself by offering a dedicated space for real-time updates and public conversations. This unique feature aims to foster a friendly environment where users can engage in discussions centred around text and sharing thoughts. The idea is that individuals and brands can create communities built on shared interests and passions.
No hashtags: Unfortunately, on Threads, the absence of hashtags means that you cannot search for or track specific words, phrases, or trends like you can on Twitter. This limitation makes it more challenging to stay informed about new developments and trending topics. Unlike Twitter, Threads lacks the functionality of hashtags and a dedicated trending topics section. Although there is a possibility of improvements to the search feature in Threads in the future, the current absence of hashtags can be seen as a drawback.
Threads does not support advertising at present:Nonetheless, it presents new possibilities for businesses to maintain their brand presence and engage their existing Instagram audience. By crafting compelling content that aligns with their brand's identity and resonates with followers, businesses can potentially leverage Threads to strengthen their online presence and connect authentically with their target markets.
Enhanced visual storytelling: Threads supports both photo and video uploads, enabling users to enhance their text-based posts with visual content. Videos are currently limited to 5 minutes in length. Businesses and individuals can leverage this multimedia capability to create a bigger impression on an audience.
Sharing relevant content: Threads enables users to share links, including shortened URLs, within their posts. This functionality lets people share relevant articles, websites, or any other online content seamlessly. The idea is that users can enrich their conversations and provide additional context to their audience.
Absence of DM feature:Although Threads bears resemblance to Twitter in its appearance and functionality, it notably lacks a direct messaging feature. Instagram has acknowledged the potential for future enhancements, raising the possibility that DMs may be introduced to Threads in due course.
A joyful, rather than a spiteful realm? Twitter clearly has a reputation for lacking civil dialogues. Instagram claims to have developed Threads specifically to encourage constructive and positive discussions. This acknowledgment highlights the often combative nature of interactions on Twitter. Elon Musk, who advocates for unrestricted freedom of speech, implemented several modifications upon assuming control of Twitter. One of these changes involved the dismantling of Twitter's independent Trust and Safety Council, which previously offered guidance on addressing harmful behaviour on the platform.
Threads, the "micro-blogging" social media platform developed by Meta, has rapidly gained traction, amassing 100 million sign-ups in 100 countries. Its potential to challenge Twitter, combined with its apparent early success, makes it an alluring option for those seeking to expand their online presence. However, it is crucial to remain mindful of privacy concerns, understand the limitations of the platform, and evaluate its fit within your broader social media strategy.
At Honner, we are dedicated to ensuring you stay informed about the latest social media trends that affect financial services firms. With our expertise in social media, we offer a valuable resource for clients seeking to integrate it into their communication strategies. We encourage you to connect with your account teams to explore how we can enhance your media coverage through social channels. Let's have a conversation and amplify your online presence together.