Honner's exchange program connects specialist PR minds across the globe
by /?php the_author();?> 22 December 2016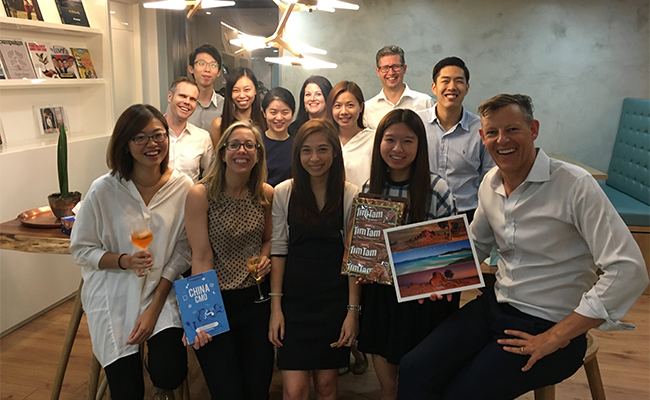 This year, Honner's Senior Account Manager Kate Miller spent a week with one of our global agency partners in Hong Kong, Ryan Communication, as part of our GFC/NET exchange program.
The program is an initiative between members of the Global Financial Communication Network (GFC/Net) to provide an opportunity for staff to spend a week abroad and see how like-minded agencies operate in different geographies.
During her time with Ryan Communication, Kate took part in many of the team's day-to-day activities, getting a feel for PR in the dynamic Asian market. She also spent time with various team members sharing insights and looking for opportunities for Honner to enhance processes as well as identify areas for further agency collaboration.
"I really enjoyed my week with Ryan Communication and I was grateful for their incredible hospitality. PR and communications continue to evolve rapidly, with digital innovation driving seriously fast change and a constant need to reconsider the rules of engagement," Kate said.
"Getting to look at communications from a different perspective provided a great chance to reflect upon the way we do things and how we can continue to adapt and grow."
GFC/NET is a specialist financial and corporate communications network, bringing together leading independent PR consultancies in the world's major financial markets.
With agencies across the globe, GFC/Net enables boutique, specialists like Honner to share and learn best practice approaches to communications. It also means we can leverage global insights and contacts across the spectrum of financial PR and public policy campaigns.
The network also hosts an annual GFC/Net Annual General Meeting, where senior representatives from the agencies share insights to support business growth and improved outcomes for our clients.
We work closely with our GFC/NET partners across several international clients. For example, Honner collaborates with international partners on clients including TH Real Estate, Legg Mason and Liquidnet. Such collaboration enables us to build communications programs that deliver a consistent presence for brands across international markets and leverage opportunities in a range of geographic locations.
Honner has also recently announced our membership of a new global collaboration, the Fintech Global PR Network.
If you want to hear more about our GFC/Net affiliation, then please email Honner.