Behind every great
brand is great
content.
"Good content is not storytelling; it's telling your story well".

 
In a world saturated with content, brands need to work smarter, not harder, to engage their audience.
In 2020 Honner launched The Content Hub to showcase how financial players can create quality content to reach and engage audiences.
We work with clients to understand their goals, then design content strategies that help them connect with customers, build trust and strengthen relationships.
Our approach is tailored to each client to ensure content programs don't just improve the conversation, but help brands build leadership positions, generating loyalty, engagement and quality leads.
We start with a thorough content and communications audit, by taking stock of all touch points our clients have with their stakeholders, offering an opportunity for a 'spring clean' or complete overhaul.
We then collaborate closely with sales and marketing executives to create a content program that's integrated into your business development process.
Our team brings together some of the most experienced financial communicators in Australia. 
Some examples
of what we do
Event wraps
White papers
Research reports
Contributed articles
Opinion editorials (op-eds)
Website copywriting
Client communications
Award submissions
Speeches
Sponsored content
Client case studies
Annual reports
Videos
Blogs
Infographics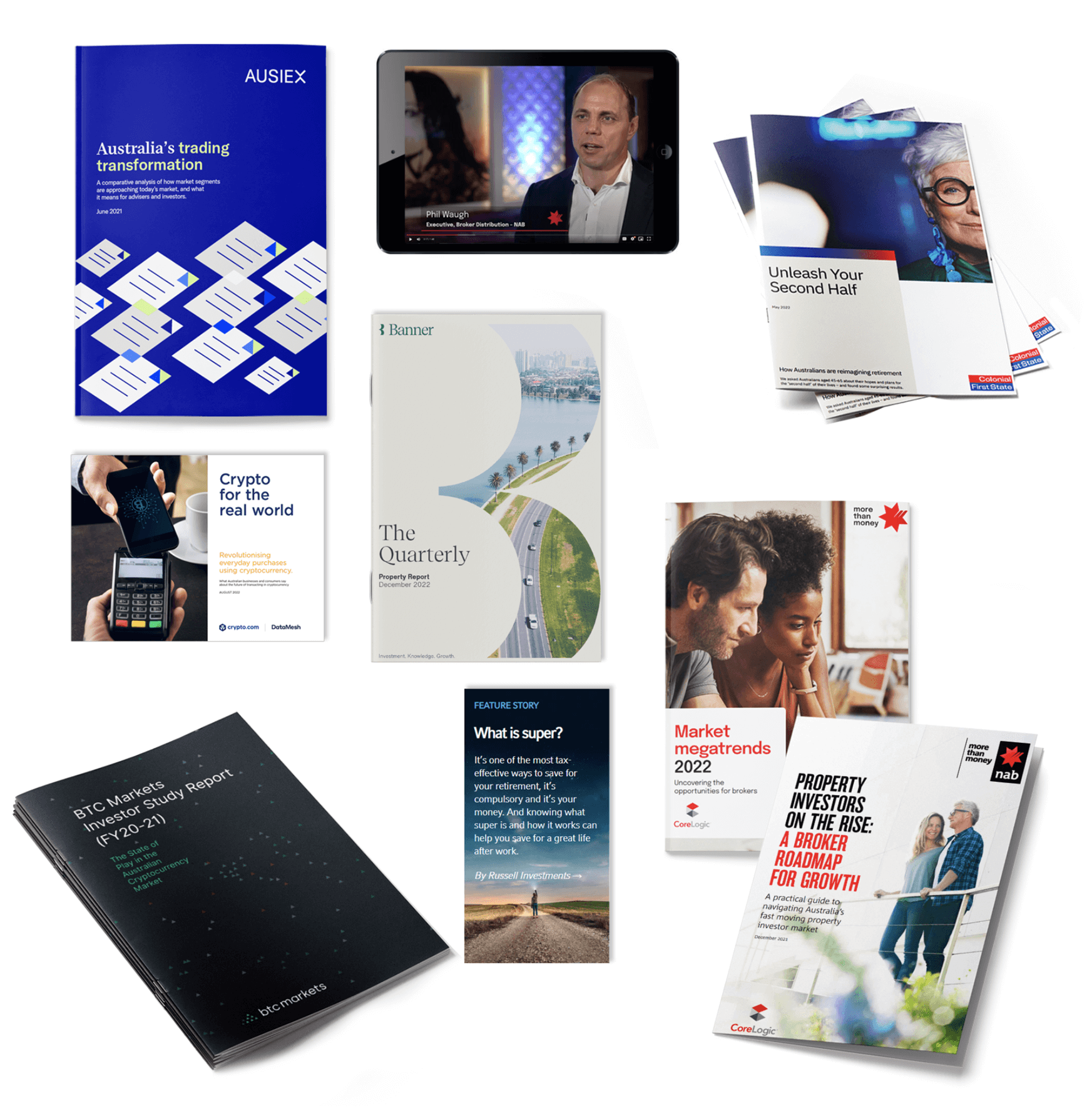 "Working together extremely well, being challenged, stretched, and receiving counsel and strategic input. Thanks for a great year."
 Leading Australian ETF brand