Honner announces key senior appointments
by /?php the_author();?> 1 February 2017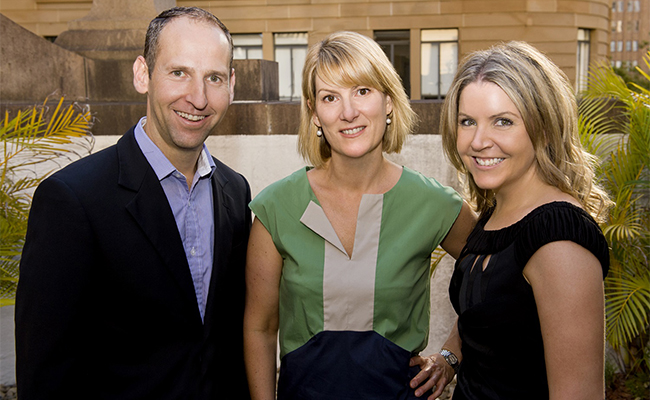 Specialist financial communications firm Honner today announced a number of senior team updates, reinforcing its position as the leading provider of communications advice to Australia's dynamic financial services sector.
General Manager and equity partner Paul Cheal has been promoted to Managing Director, reflecting his increasing role in managing the day to day operations as well as the strategic direction of the business. Paul has been with the firm for five years.
Account Director and equity partner Susie Bell has been promoted to General Manager, adding a range of team and business management duties to her role. Susie will continue to lead account teams servicing some of Honner's largest clients. She has been with the firm for eight years.
Paul and Susie will continue to work closely with founder Philippa Honner to drive the growth and direction of the firm. Philippa will become Executive Chair of Honner and remains the majority owner of the business. The team changes were effective 1 January 2017.
Global networks and expanding client base
Honner continues to grow its Australian-based team as well as expand its global communications network. Honner recently announced it was a founding member of the Global Fintech PR Network – the first network of PR agencies specialising in financial technology. The network complements Honner's longstanding membership of the prestigious global corporate communications agency network GFCNet, which recently celebrated its 20-year anniversary. Honner is the Australian representative for both networks.
During 2016 the Honner team enjoyed two staff exchange postings with Asia-based GFCNet agency partner, Ryan Communication, as well as hosting network team members from France and Hong Kong.
Honner has also appointed Rashmi Punjabi to the role of Senior Account Executive, based in Sydney. Rashmi brings five years' experience in public relations, investor relations and equity research and joins Honner from GFCNet partner agency AdFactors PR – India's largest PR firm. She holds a Masters in Economics from The University of Warwick, with specialisation in global finance and derivative securities and markets.
New clients that have joined the agency over the past year include MetLife, Henderson Global Investors, Cromwell Property Group and Liquidnet.
Honner also continues to expand the firm's listed credentials, working with a growing number of ASX-listed clients as well as supporting the successful 2016 IPOs of listed investment companies Antipodes Global Investment Company [ASX:APL] and Watermark Global Leaders Fund [ASX:WGF]. The listed portfolio is led by Account Director Rebecca Piercy.
Honner also continues to do a range of pro-bono work in the financial sector including ongoing work for industry super fund mental health initiative SuperFriend.
Founder Philippa Honner said she looked forward to another year of growth in 2017, which will mark the firm's 20th year.
"We hold a unique position in the financial communications landscape. Our deep insights, industry network and strategic approach enables us to deliver integrated communications programs to blue chip brands across the spectrum of financial services.
"We go into 2017 following another strong year of development and new partnerships, and will continue to expand our range of communications services to meet the changing needs of our clients and their stakeholders.
"I congratulate Paul and Susie on their promotions and thank them, and the whole team, for their commitment to building strong and enduring partnerships across the financial sector, and to delivering quality outcomes to our clients."