'Loveable and Liveable' are retail property's future: Property Council of Australia Retail Outlook Breakfast
by /?php the_author();?> 24 February 2017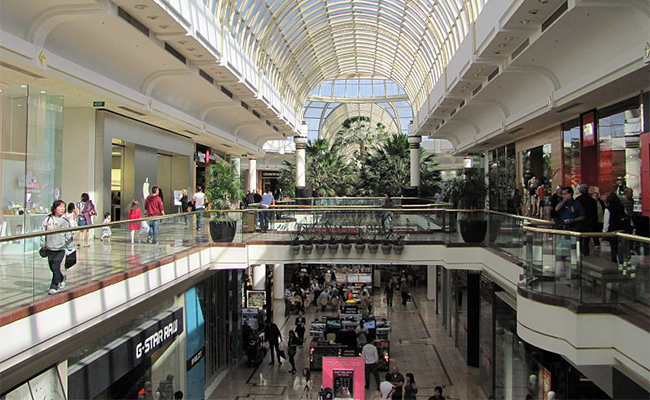 Loveable, liveable, and sustainable buildings are the future of retail property development. That was the view of Barrie Barton, Founder at Right Angle, who delivered the key note speech at the Property Council of Australia's Retail Outlook Breakfast in Sydney last week.
Barrie entertained and inspired almost 500 attendees with his unique insights into the future of retail property development. It is no longer enough for shopping malls to just deliver local and international retail offerings…people are now demanding more. In the age of online shopping, where a new pair of shoes is available at the click of a button (often with a friendlier price tag), retail developers must appeal to the "human health" aspect of shopping and focus on delivering an unforgettable experience.
According to Barrie's research, shoppers go to malls for food and beverage, a 'liveable and loveable' socialising area, breathtaking architecture and design, and of course world-class retail offerings. Going to the mall should offer human connections you can't get through a strategic right-click.
The expert panel included General Manager of POPAI, Carla Bridge; CEO of AMF Bowling, Nicole Noye; Head of Retail at the GPT Group, Vanessa Orth; and Managing Director at AMP Capital Shopping Centres, Mark Kirkland, and they all agreed.
The panellists said the rise of millennials meant a shift in marketing and design tactics towards value-based offerings. For Ms Noye, this meant appealing to millennials' values of connection and oversharing using the power of social media and the rise of selfie-media. The "selfie-worthiness" of the 'King Pin' seat and crown and hundreds of bowling pins hanging from the ceiling was one of the most successful tools AMF used to reach its target millennial audience.
It is an exciting time for forward-thinking Australian retail property developers who are ready and willing to embrace change. Creating liveable, loveable, and sustainable destinations will ensure a bright future for the retail property industry.