Don't feed the trolls, don't starve them either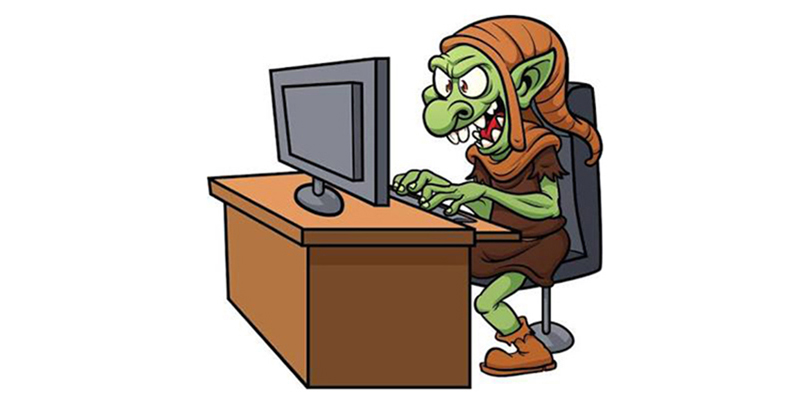 We live in a democracy where people have the right to freedom of speech and expression. But there is a price we pay for having to exercise this right. Simply put, when free speech marries anonymity in a digital world, it makes ugly babies called trolls.
By definition, a troll is: Being horrible on the Internet because you can.
Celebrity trolling has become the norm – movie stars and politicians are always at the receiving end on social media for anything they do or say (or not). However, the incidence of corporate trolling is often underrated and underestimated, even though it's as serious in nature (maybe more) due to the number of stakeholders involved.
There is of course a broad spectrum of trolling, which starts at gentle mocking and extends to vicious online abuse like death/rape threats and sexist/racist/misogynist remarks.
The mocking often comes as a result of valid complaints about customer service, management behaviour or product misfires. However, any negative online chatter can affect a company's reputation – whether or not the complaints are valid.
In this context, companies have no choice but to monitor and manage their online footprint, and what's being said about them in the social media sphere. Honner uses Talkwalker for this monitoring on behalf of clients, although there are range of listening tools to choose from.
It also requires a balance of prevention and cure – avoid situations that set your brand up for ridicule, and manage any negative chatter in a measured and planned way. Below are some tips for companies managing their online brand.
Seven ways to fight the trolls
There are ways in which companies can avoid or manage this ever-increasing army of brand jackers:
Set out a Social Media Code of Conduct for your employees restricting them from publishing on the company's behalf without permission. Any messaging not aligned with the brand's mission or vision may attract social criticism and may be difficult to managed (as it comes from an unregulated employee). When employees quit, make sure their admin access to the company's social channels are revoked before it's too late.
If the feedback becomes abusive or threatening, report the trolls' social media accounts to the channel where you are being ridiculed. Facebook, Twitter, Instagram, YouTube – all popular channels have features to report social media harassment and violation.
Follow Newton's third law 'every action has an equal and opposite reaction'. Never indulge in mocking a competitor; even if it boosts your own brand. It may come back at you before you know.
While it's not good practice to hide or delete valid customer feedback, it can be an option when someone attacks you on your own channels with content that's inappropriate, abusive or obscene.
Sometimes, inaction is the best action (depending on the case at hand). Some trolls that do not dis the brand but lead to a series of user-generated content can be ignored. Engaging in banter with haters is a waste of time and effort. Keep calm and carry on.
Pay a compliment when they are least expecting it. Sometimes the trolls may arise from a disgruntled customer speaking on their own or a friend's behalf. Offer a solution, and an apology when it demands.
Last but definitely not least, do not have robots managing your social media accounts. Employing a specialist communication agency with social and digital capabilities like Honner would be a handy way to manage your online reputation.