How to be a standout PR grad: Four tips for surviving and thriving in your first few months
by /?php the_author();?> 2 June 2017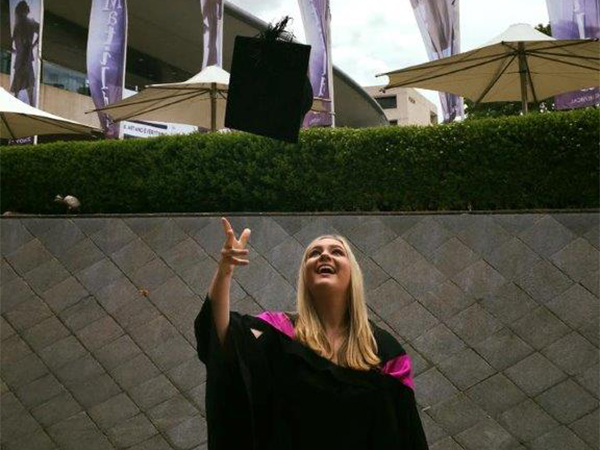 Life after university is scary. You're thrust into the world with a certificate, a massive debt, and the knowledge that you are supposed to succeed at "adulting". Thankfully, a well-structured LinkedIn profile led to Honner seeking me out for a graduate role, and after closing the book on uni life, I started a new chapter in Sydney. While I was incredibly lucky to skip the anxiety-inducing applications process, my first three months as a grad have been a steep learning curve. So here are my top four tips for surviving and thriving at grad life.
1;    Embrace the power of networks – As the saying goes, "it's all about who you know, not what you know". While that isn't entirely true (see points 2 and 3) the power of networking shouldn't be underestimated.
As I mentioned, I was recruited through LinkedIn for my current role at Honner. That just goes to show people are out their looking FOR YOU. In public relations (PR), we are advising our clients every day about the importance of LinkedIn and how to maximise its potential amongst their networks. Therefore, to stand out as a budding grad, your LinkedIn profile should be shipshape, with an extensive network; an up-to-date, well-written bio; and a professional headshot.
As a marathon winner doesn't begin their training by running 20 kilometres, your first professional networking event shouldn't be when you've already got the job. Get started now! There are plenty of alumni events and professional networking associations you can get involved with to build up your confidence and personal brand. So, get networking!
2.    Remember uni is valuable – Remember when you were in school and adults would say, "enjoy it while you can, you'll miss it someday"? The same goes for uni. Working in financial PR is a lot like being a uni student – where in addition to your daily tasks you need to become a mini-expert in various financial fields, such as super, funds management, and property. Also, instead of having four weeks to turn in a media release, you are now doing multiple "assignments" a day. The upside is now you are getting paid for it. All the soft skills you learnt in uni, such as time management, study hacks, and those fun group assignments, are going to help you succeed in a grad role, no matter what industry you may be in.  While a grad role does require a lot of hard work and dedication, it is incredibly rewarding when a colleague or client recognises a job well done.
3.    Be curiouser and curiouser – In my role, I am constantly learning, yet my curiosity about clients and the industry continues to grow. To succeed in financial PR, you need to have a genuine industry interest, be eager to learn, and thrive in a fast-paced workplace. Honner is a great environment for this. Not only do I work across a broad range of clients, but Honner also invests in my career through continuous learning opportunities. I have an amazing mentor, a supportive team, frequent lunch and learns with external industry professionals, and a personal budget to spend on any training/learning I like. Free lunch and no study debts = every ex-uni student's dream!
4.     Enforce work-life balance – Work-life balance are words that are often overused and a concept that is often overlooked. As I constantly want to show my dedication, commitment, work ethic, and skills, this can lead to long hours. While every employee should strive for these qualities, it is vital you balance these long hours with a life outside of the office. Striking a balance ensures you deliver your highest quality work, prevents you from burning out, and means you will look forward to getting to the office each day. Living in a new city, on a grad wage, with no existing friendship circles can prove challenging for establishing a social life, but here are some easy ways to get started:
Join the gym/group activities – meet likeminded people each week
Embrace free community events – Go here, it's free!
Ask your colleagues – I am lucky enough to work with people who I now call friends and who share local insights with me
Office socials – Honner has quarterly socials, bake and brings, and Friday drinks…just to name a few.
Starting in a new role (and in my case new city) can be scary, but there is one important thing to remember. The hardest part is over. You have got a foot in the door of a high-performance, fast-paced industry. Hopefully, you will be as lucky as me and find yourself in a team that helps you succeed and grow into the PR pro you were destined to be. #teamgrad
By Danielle Veivers