The elevation of PR: A new conversation in the age of fake news
by /?php the_author();?> 4 August 2017
Few industries are growing faster – and yet changing more – than public relations. While there are many drivers behind this growth and change, the largest forces are the empowerment of the public through the social web, and the rising business value of reputation as an intangible asset.
In this era of endless content, fake news and a loss of trust, what are the risks facing ethical public relations professionals, and their clients and employers? What are the opportunities? These are questions that I seek to answer in a new discussion paper for the Canadian Public Relations Society, drawing on interviews with senior public relations practitioners and academics, and a survey of recent publications from researchers, consulting firms and other sources.
Here is a short summary of the paper's key points:
The megatrends shaping public relations today
1. The rising business value of reputation, relationships and communication. With intangible assets now comprising a huge part of a typical company's market value, effective CEOs understand the value of reputation, and the role of PR and communication in building the relationships that drive it. In addition, CEOs see communication as one of the most critical aspects of the modern executive's skillset. A well-managed organization's dominant coalition is thus more open to PR than ever before.

Source: Reputation Institute
2. The empowered audience: Access to global publishing power via the social web has empowered each of us as citizens and consumers, creating new risks to organizational reputation, and new challenges for organizational communication. Organizations benefit from this empowerment, too, enjoying new, low-cost access to 'owned media,' which presents new opportunities to create content and build relationships with key publics.
3. The content shock: The explosion of content available to all of us has created what writer Mark Schaefer calls content shock, "the emerging marketing epoch defined when exponentially increasing volumes of content intersect our limited human capacity to consume it" – let alone "engage" with it.
4. Many speak, few listen: While giving voice to publics is fundamental to public relations, democracy and social equity, most organizations use communication technology to improve amplification, not to improve listening. Australian academic Jim Macnamara's research into organizational listening finds that while organizations "'talk the talk' of two-way communication … organizational-public communication is overwhelmingly comprised of organizational speaking to disseminate organizations' messages using a transmissional or broadcast model."
5. Disintermediation, fake news and the decline of journalism: Disintermediation and the endless torrent of free content have decimated the revenue and ranks of modern journalism. These forces have also made it harder to differentiate ethical, professional journalism from content that distorts the truth, deceives the audience and helps elect leaders such as Donald Trump. While some publishers are adapting and monetizing their content, most are struggling, many are in crisis and many have disappeared.
6. A gap in wealth – and trust: Globalization and automation have made the world wealthier – but the concentration of wealth has created a worrisome gap between well-educated, affluent knowledge workers and the mass public – a gap reflected in the ugly nativism, populism and polarization that plague politics in many countries. The communications trends listed above – poor organizational listening, the shock of content and the contagion of fake news – exacerbate the long-term decline in public trust in both private- and public-sector organizations.
7. AI comes to PR: The rapid advance of artificial intelligence (AI) presents a near-term future in which software will increasingly be used to create content; content marketing will be driven by algorithms; bots will manage public enquiries; and decisions of channels and tactics will increasingly be automated, driven in real time by public responses and behaviours.
The implications for the PR of tomorrow 
© karpenko_ilia / Adobe Stock
1. The future of PR isn't just about content; it's about relationships.
The opportunity: The social web has energized public relations, and mastering its use to manage issues and relationships online has helped professionals break out of the media-relations 'box,' taking on new roles as 'content marketers.' However, given the implications of content shock – coupled with the prospect of artificial intelligence driving both content creation and marketing – PR cannot risk being about content alone. PR must claim higher ground: that of being stewards of the organization's relationships and reputation with each of its publics. Relationship capital has unprecedented value to executives and organizations; and the growth in data to measure real-time and long-term impact on public attitudes and behaviour presents a compelling opportunity to measure this value.
The challenge: The ease with which we can create content today – in words, images, video and sound – makes the view of public relations as a content engine alluring. With more journalists entering the field, the skillset of the typical PR team may be better aligned with content creation than with strategic relationship management between an organization and its publics.
2. The C-suite is open to PR – but getting there requires different thinking
The opportunity: PR is playing a more central role in today's organizations. According to the Arthur W. Page Society's research on the "New CCO," since the CEO understands the value of relationships with publics, and values communication intuitively, the C-suite is more open to public relations than ever before.
The challenge: Many CEOs are frustrated that they can't find the senior-level PR talent they need. To become a C-level executive, a communicator must be able to think beyond his or her silo. PR professionals must become leaders in domains such as sustainability, CSR, internal communications, public affairs, social community management, public consultation and change management.
3. PR must transform organizational listening
The opportunity: Public relations has a compelling opportunity to shift organizational thinking from communication as speaking to communication as listening. Jim Macnamara calls for an 'architecture of listening' – one that includes a listening culture, policies, politics, structures/processes, technologies, resources, skills and the articulation of all of the above.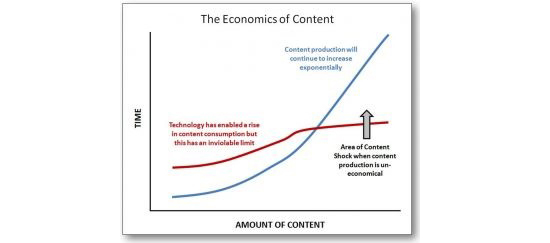 The challenge: Communication metrics are overwhelmingly geared toward evaluating the results of outbound communication, such as the performance of content: impressions counts and audience reach; content analysis; and shifts in awareness and understanding. The measurement of listening and its impact is more challenging, and yet more fundamental in evaluating the health of the relationship between the organization and its publics.
4. PR must be driven by data
The opportunity: Public relations should become the custodian of data on publics, their attitudes and their behaviour. PR professionals will need to become experts in 'social physics' – the science of using data to understand the behaviour of crowds, and how ideas move from person to person. PR must go beyond the 'campaign mentality' in favour of ongoing research and data collection in order to understand and predict stakeholders' behaviours.
The challenge: The public relations industry still lacks a culture of research and data, and, as a result, PR budgets are often starved of resources for research. As communication continues to move online, public relations must transform itself into a blend of art and science – in our business practices, academic curricula, and the people we recruit into academic programs and workplaces.
5. Strategic and analytical capabilities are the secrets of PR success
The opportunity: New Canadian research led by Amy Thurlow of Mount Saint Vincent University suggests that educators, employers and senior professionals believe the most valued capabilities of Canadian public relations practitioners will be aligning communication planning with strategy and purpose, and applying critical thinking and problem-solving to organizational issues. As noted earlier, the greatest gaps in the current PR professional skillset may be in data management and analysis, and the ability to incorporate data-driven insights into strategy.
The challenge: The rise of artificial intelligence may endanger the 'technical specialist' streams of public relations – a development that could lead to fewer jobs that fit even the broadest definitions of public relations. The key is to expand the scale and scope of PR's strategic role; professional development and practice may come to more closely resemble that of the management consultant, with an orientation toward the impact of relationships, reputation and communication on the business.
6. Marketing becomes more like PR – but must not drive PR
The opportunity: Based on a poll of 800 PR executives around the world, the 2017 Global Communications Report (prepared by the University of Southern California's Center for Public Relations with support from the Holmes Report and the Global Alliance for Public Relations and Communication Management) suggests that marketing and PR are converging in many organizations, thanks to marketing's acceptance of the higher credibility of an 'earned-first' approach with a more empowered audience. As marketing becomes more like PR, there is an opportunity for PR professionals to play a greater role, leading and influencing the way the organization builds relationships with all its publics – becoming organizational storytellers, not simply messengers.
The challenge: There are still too many organizations in which PR is seen to serve marketing, a risky proposition because marketing is about building brands and relationships with customers first and foremost; public relations must take an enterprise-wide view, one that looks for business opportunities and risks in relationships with all stakeholders, and in the organization's role in the society.
***
I hope this summary of the key megatrends and their implications for public relations can help stimulate a broader conversation about how PR can enhance its value to organizations, and to Canadian and global society.
What do you think? Please join the dialogue by using the #elevatePR hashtag or by dropping me a line at dtisch@argylepr.com.
*Dan Tisch is CEO of Canada's Argyle Public Relationships, a fellow member of Global Communications Partners, a financial and corporate communications agency network bringing together leading independent PR consultancies in the world's major financial markets. This blog was previously published on Argyle's website.