Succeeding in PR Down Under – What it takes, from a migrant's perspective
by /?php the_author();?> 13 September 2017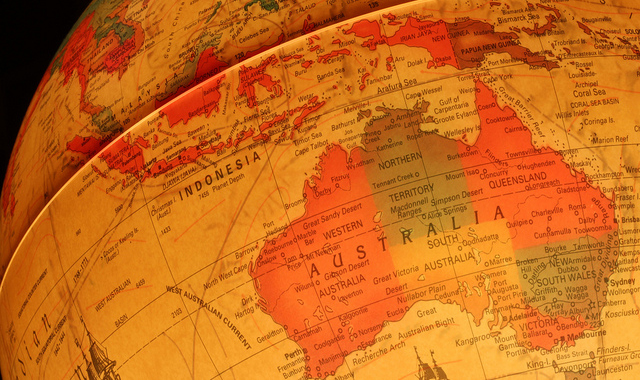 The public relations industry being a hard nut to crack is a no-brainer. However, if you are an overseas migrant trying to make a mark in the Australian PR landscape, you have a fair share of learning to do before you can dive deep into this developed sector.
I had previously worked with the largest PR agency in India, adfactors pr, which happens to be Honner's partner agency from the prestigious global communication partners network. That made me think I could easily adopt a 'plug and play' model of work – apply my PR knowledge from India, and experience from Adfactors (and another boutique agency) to succeed at my Honner gig.
This was not as easy as it may sound in the first instance. To say the least, I ended up on a roller coaster ride during my first year – which has now landed me a portfolio of Honner's crème de la crème clients and rich learnings from the Aussie Land.
I often get approached by my fellow Indian mates who have either moved to Australia or plan to move soon, asking me for tips to land a PR job in Australia. In all honesty, surviving and thriving in the role is a bigger landmine than getting placed.
Here are my top five tips on how to nail that PR job Down Under.
Get hold of an Australian writing and talking style guide
This is important.
I am from India, which is 'considered' a non-English speaking country. Despite being the world's second-largest English speaking country by population (second only to the U.S.), only 10% of our folks can understand English and speak in everyday situations with limited proficiency. Very few, only 1% can speak English with mastery. The Australian style of English, however, is a completely different ballgame.
Aussies love short, simple sentences in writing so make sure when you write media releases and other pieces of content for your clients, stick to a maximum of 25-30 words per sentence. Less is more in professional writing everywhere, but even more so in Australia than India.
Break the ice with coffee
Let's admit it. Australians love their coffee. It's always a good idea to approach journalists and/or your colleagues for a coffee catch-up and share your story with them. Once they know of your background and the differences between your world and theirs, they will be able to relate better with you on a professional and personal level.
As part of our media contact program at Honner, I have had ample opportunities to catch up with journalists and know more about them, what they expect from us and how the media works here.
Events and conferences for networking 
Get involved. Start by attending a few networking events in your industry when you get a chance. (It gets busier with client work afterwards, so make use of your honeymoon period to tap these events).
An example would be @PRINKSAustralia which encourages professionals in media, PR and advertising, and other communications professionals, to connect, share ideas and a drink or so.
There are a few more events organised by PR organisations like the Public Relations Institute of Australia (PRIA) that will allow you to discover new agencies, new people and new opportunities.
This is my favourite part.
PR is essentially a client-facing role. It never was and will never be a boring desk job, which is why we love it so much. That also means you always must be presentable, and adapting to Australian fashion is a bonus. I can't be too sure of men's fashion, but the ladies out there can always take a trip to popular local fashion brands for your work wear like Portmans, Forcast and The Iconic online store.
I suggest this because it's easy to do, within your control and makes you feel less out of place in the crowd.
In the end, public relations is all about relationships 
Needless to say, but PR rests on the shoulders of relationship building. After all, we are all dealing with real people who have their own emotions, preferences and life journeys to share. If you have built likeability among clients, journalists and fellow team mates, things may automatically fall in place and you'll feel more settled in your role than ever before.
I can attest that despite being stationed in the "quiet corner" at the Honner office (due to my own preferences), I have built some great friendships and everyone has warmly accepted me despite the cultural differences. In fact, Honner is a melting pot for PR pros from different cultures and backgrounds. In the last year alone, I've seen overseas recruits from partner agencies in France, London and India – giving us the opportunity to bring our local experiences on board.
I would conclude by saying all-in-all it has been a worthwhile move — a bit overwhelming at the start, but that is part and parcel of every relocation process. The key is to embrace that you belong here now and be confident that you'll be offered a raft of benefits from working in the Australian PR industry, if you invest enough time and emotion into it.