Are you maximising the potential of LinkedIn?
by /?php the_author();?> 20 September 2017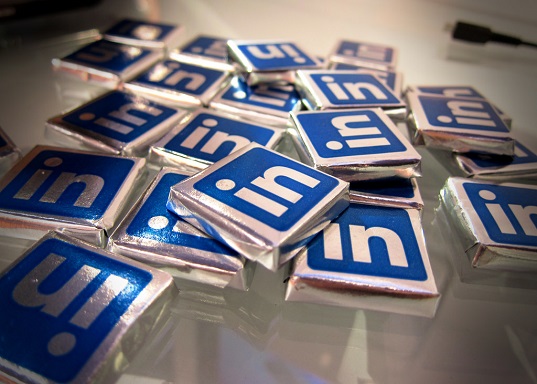 Earlier this year, the number of LinkedIn users reached half a billion worldwide. For those yet to take the LinkedIn plunge, there's a whole world of valuable connections and insightful conversations that you need to be a part of.
Beyond the networking and recruiting attributes of LinkedIn, the social media channel has an increasingly important role to play in PR programs – both at a company and individual level. As an 'owned' media channel, it's an asset for profile raising, building awareness and sharing thought leadership, where you can directly communicate with your connections and broader audience.
In an era driven by social media, and combined with fewer media outlets, it's important LinkedIn receives the attention needed. Keeping your LinkedIn presence slick and relevant not only benefits you, but also your organisation more broadly.
Here's three ways to refine your approach:
Do you have: an active and relevant personal profile?
The first step is checking the basics – are your position title, company and education correct? Aim to link these to the relevant organisation's LinkedIn presence where possible. LinkedIn is one of the first places a journalist will check to verify information, so this is particularly important for key company spokespeople and C-suite executives who have an industry or media profile.
As you move between roles and companies, ensure your profile is updated to include an end date. It's confusing when someone is seemingly working at four different companies at once! Correct tenure information gives your profile validation, and detail about your achievements and responsibilities provides clout. Social media is one of the few places where self-promotion is expected and accepted, so make the most of it.
It's worth logging into LinkedIn every day – the more engaged you are with LinkedIn and your connections, the more value the platform offers. Try to find two things to like, share or comment on each day, connect with relevant groups, and give your connections endorsements where suitable. (They will likely return the favour!)
Do you have: worthwhile connections? 
A major turnoff to using LinkedIn can be the quality of your connections. With so many people using the platform incorrectly to spread fake news or gain as many (irrelevant) connections as possible, your feed can easily fill with spam and trash. We've all seen those pointless posts that somehow go viral and it's onerous having to filter through your feed for insightful gems. Read more about the LinkedIn 'likes' protocol here.
Keep your connections relevant – it's not about having the most connections, but about having the right connections. Remove those who aren't valuable to your profession or industry.
Do you have: regular and interesting insights to share?
Richard Branson is a well-known thought leader who uses LinkedIn well, regularly posting articles on LinkedIn Publishing. While an extreme example, this shows how simply sharing your insights can create a personal brand and mini community.
Different to a regular 'status-style' post, the LinkedIn Publishing platform encourages members to post blog-style content and articles about their expertise or interests. Learn more about how to use LinkedIn Publishing here.
A number of our clients have had success in sharing insightful content on LinkedIn Publishing, positioning themselves as a commentator on a number of topics. LinkedIn Publishing pieces have longevity over regular posts, and are one of the first things a viewer of your profile sees. As a starting point, keep it short and relevant to your industry or area of expertise.
When used correctly, LinkedIn has enormous power as a self-promotion and company profiling tool – but you need to be engaged to find the platform valuable! LinkedIn cannot be a set-and-forget approach, so it's important that you regularly review your profile, engage with your connections and explore ways to share your expertise.
Still unsure? Honner offers social media training for individuals and companies.