It's a Wrap – Honner's quarterly media roundup (Q317)
by /?php the_author();?> 27 September 2017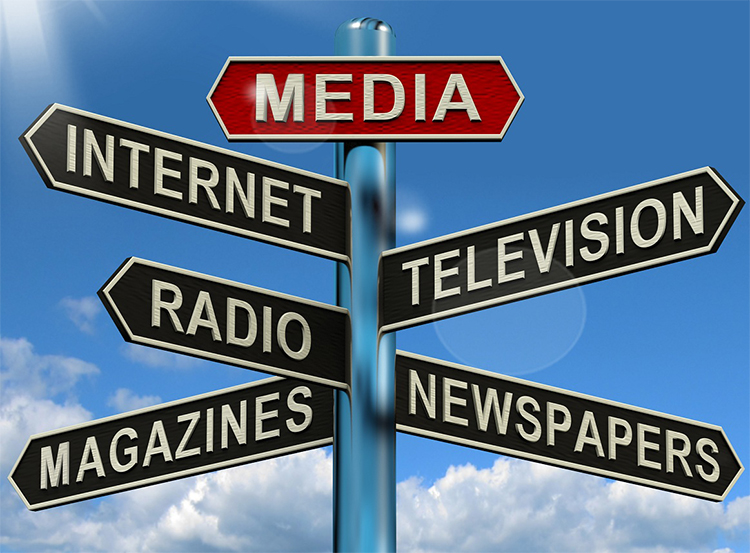 What's news?
The big can now get bigger: media law changes pass the Senate
After months of negotiation and delay, the government's media reforms passed the Senate. The government secured the support of the Nick Xenophon Team and One Nation to pass the bill that scraps restrictions including the "two out of three" rule, which stops companies owning newspaper, radio and TV stations in the same city. The changes also abolish the "reach rule" which prevents a single TV broadcaster from reaching more than 75% of the population.
Essentially, the changes allow for big media companies to get bigger and open the way for a rise in mergers and acquisitions in the industry. The bill will need to pass the House of Representatives to become law, however that's expected to be a process of rubber stamping given the government's majority in the lower house.
Changes too late for Murdoch, Gordon: CBS lobs rescue bid for Ten 
The changes come too late for Lachlan Murdoch and Bruce Gordon who had hoped the reform would allow them to take over troubled broadcaster Ten Network. Before the parliamentary debate concluded, US broadcasting giant CBS struck a rescue deal to buy Ten, putting paid to the plans of the Australian media moguls.
Gordon owns the WIN television network, while Murdoch, who is News Corp co-chairman, owns radio station Nova. Ten had been placed into voluntary administration in June after Murdoch—the network's former executive chairman—and fellow creditor James Packer backed away from guaranteeing a new $250 million line of credit.
Gordon went down fighting, but his last-minute legal action to stop CBS was rejected by the Supreme Court of NSW and Ten creditors voted overwhelmingly in favour of the CBS deal days later. Still, it's not over until it's over. The CBS deal could face a legal appeal from Gordon and requires approval from the Foreign Investment Board.
Write-downs, losses and cost cuts: just another earnings season
It's no easy environment that CBS is walking into, as recent financial results from rival local networks attest. During the August earnings season, Seven West Media and Nine Network both reported large losses courtesy of asset write-downs and a continued contraction in the free-to-air advertising market, as viewers continue to abandon broadcast  TV for broadband options such as streaming services or social media.
Over in newspaper land, it's no better. Rupert Murdoch's News Corp announced it plunged to a US$643 million annual loss due to major write-downs of its U.K. and Australian newspapers. Its stable of Australian mastheads, which includes The Australian, Herald Sun and Daily Telegraph – had their book value slashed by nearly 40% to US$310 million.
The company flagged another round of cuts for the business this financial year, at least equivalent to the US$40 million carved out of the business last year. While the last lot of cuts included layoffs of 70 staff photographers and major cuts to production and sub-editing staff, News Corp's new chief financial officer Susan Panuccio said the next tranche would predominantly focus on central, non-content related costs.
Fairfax takes drastic measures: reveals details of Domain split
Fairfax Media warned its revenues are down 4-5% on last year's levels before revealing details of its plan to split off the only growth part of the business, its real estate advertising arm Domain. The separation will see Fairfax emerge with a 60% stake in Domain and reduced debt. The other 40% of Domain will be held by existing Fairfax shareholders.
The plan is driven by Fairfax's belief that its share price doesn't fully reflect Domain's true value and that the stock is being unduly weighed down by concerns over its traditional publishing assets. Fairfax ramped up efforts to spin off Domain after US private equity firms TPG Capital Management and Hellman & Friedman abandoned moves to acquire the company.
Death by Google and Facebook: Senate committee hears the woes of public interest journalism
The Senate committee inquiry into the future of public interest journalism in Australia continued. In a series of heated exchanges, Senator Xenophon accused Google and Facebook of killing Australian journalism, saying they are making millions in advertising revenue at the expense of Australia's democracy – claims both firms denied.
Launched after Fairfax Media announced its latest round of job cuts in May, the Senate inquiry has discussed the possibility of taxing news aggregators such as Google and Facebook and providing financial incentives in the form of tax breaks to encourage greater investment in journalism.
Appearing before the committee in August, Google unsurprisingly rejected the idea of a levy on aggregators to prop up Australian journalism, arguing it hasn't worked elsewhere in the world. Google Australia Managing Director Jason Pellegrino told the Committee consumers are to blame for the woes of journalism because they are changing the way they consume news.
The spread of fake news and what Google and Facebook are doing about it was another source of contention. Facebook Australia's head of policy, Mia Garlick, said Facebook is tackling fake news by removing accounts that exhibit suspicious behaviour rather than because of the nature of their content. Senator Xenophon accused Facebook of not acting fast enough to stamp out fake news.
It was dog eat dog among the media with Fairfax Chief Executive Greg Hywood blaming the ABC for using taxpayer dollars to steal the newspaper's audience, while conservative think-tank Institute for Public Affairs called for the public broadcaster to be privatised.
The Committee is due to present its recommendation in a final report by Dec. 7.
Insights:
Australians are worried about fake news, but not willing to pay
Deloitte's sixth annual Media Consumer Survey found Australians remain overwhelmingly reluctant to pay for online news, with only 10% of respondents willing to do so. The reluctance comes despite concerns over the accuracy of news. The survey found 65% of respondents who access news through online sources are concerned about being exposed to "fake news" and 77% believe they have been exposed.
Newspapers still the most trusted for advertising; social media the least
Despite the omnipresent shift in advertising from print to online, a survey by AdTrust found that newspapers are still the most trusted platform for advertising. The study, commissioned by publishing industry body NewsMediaWorks, found that an audience's trust in ads is greatest in newspapers, followed by cinema, radio, magazines and digital news media. Ads in social media are the least trusted, followed by search engines and any other websites.
Quotable quotes:
"Is the requirement for 'fair' and 'balanced' coverage designed to give voice to white supremacists, holocaust deniers, climate change sceptics and anti-vaxxers?" – Labor communications spokeswoman Michelle Rowland after One Nation leader Pauline Hanson called for the ABC to insert the words "fair and balanced" in its charter.
"We've built extremely strong and very appropriate laws to govern media. All of them, unfortunately, are completely irrelevant for the era we are about to enter." – Melbourne Business School adjunct professor Mark Ritson addressing the Senate committee inquiry into the future of public interest journalism.
"The digital disruption that has transformed the media has shaken everything we knew about our industry. There is no certainty." – the Media Entertainment and Arts Alliance in its submission to the Senate committee inquiry into the future of public interest journalism.
"We are in an era where integrity is priceless. Yet digital distributors have long been a platform for the fake, the faux and the fallacious (and) have eroded the integrity of content by undermining its provenance." – News Corporation Chief Executive Robert Thomson addressing investors after the company announced a US$643 million loss.