The need for radical transparency in an age of mistrust
by /?php the_author();?> 21 December 2017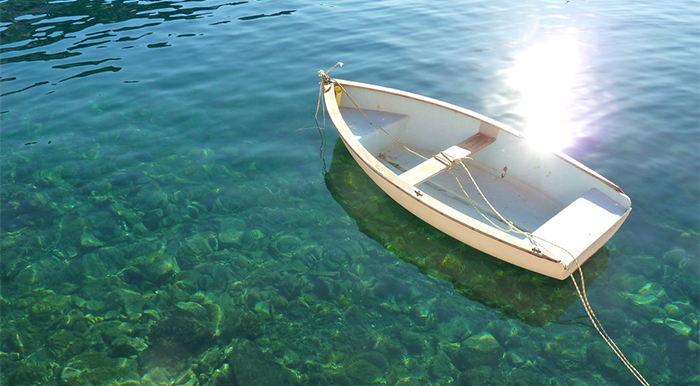 As the news of the royal commission into the financial services sector slips from the front pages, it's worth taking a breath to consider how the sector as a whole can best respond to the very real challenges the inquiry will bring in 2018.
The inquiry has been called amid a rising level of public mistrust in the financial services sector. Consumer trust in banks globally has fallen since the global financial crisis and Australia hasn't been immune to this trend.
In such a climate of suspicion, our advice for any organisation is to pursue a policy of radical transparency. Because when a sector as a whole is under the spotlight, every brand—and every stakeholder group—is affected. Staff morale will be impacted by negative media and heightened customer scrutiny. Previously 'happy enough' customers will start to question their relationship with providers. Prospective customers will add new considerations to their provider selection process. Long-term commercial partnerships may be tested.
An organisation-wide communications strategy incorporating clear messaging and honest brand positioning is essential to protect and enhance the reputation of individual organisations and the sector as a whole.  Some important elements include:
Deliver a clear message
Banking is a complicated business, as is insurance, superannuation and the financial sector generally. Financial sector communicators must work hard to reduce opacity and bring their customers and the broader public into the circle of understanding.
Consumer trust is essential to the functioning of a robust system of lending, saving and investing. Customers need to feel confident that their banks are acting in their interests.
Communicate regularly
Regular communication both internally and externally is imperative. Organisations today need to understand how their different audiences communicate—and through what channels. In the age of the Internet, silence or absence can be perceived as a breach of trust. Speed and consistency is important—and this requires stringent planning.
Internal communication needs to be believable and backed up by tangible action to foster loyalty as well as demonstrate a culture where acting in the interests of the customer is paramount.
Be a force for good
On the upside, financial players will also have the opportunity to show the value they deliver to Australian society. It's time to highlight the role the sector plays in empowering people to reach their financial goals and have the life they want, whether that's buying a home or saving for their child's education.
Taking an active role in educating consumers on personal finance and improving financial literacy for all Australians, young and old, also helps all members of the community feel they are participating in and benefiting from the system.
Be prepared
As the inquiry gets underway, even supremely confident organisations need to be prepared to be thrust into the spotlight. Crisis communication plans must be set in place so that responses can be delivered quickly and confidently when issues unexpectedly arise.  No matter how good your corporate governance, there's always the possibility that a disgruntled client or former employee may lodge a complaint with the Commission, and the media may pick it up.
When things do go wrong, it's important to use events as an opportunity to respond in a timely and authentic way to explain and address the issue.
The coming year will indeed be a period of upheaval just as the sector is grappling with challenges from rapid technological change, increased regulatory requirements and growing global economic uncertainty.
However, this is also an opportunity for the sector to begin rebuilding public trust through a policy of unflinching openness and clear communication.