It's a Wrap – Honner's quarterly media roundup (Q417)
by /?php the_author();?> 1 February 2018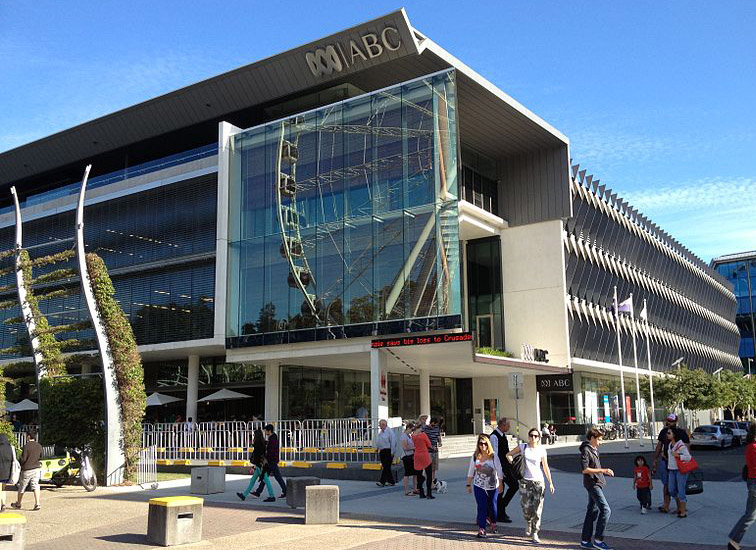 What's news?
Murdoch transforms his media empire; refocuses on news legacy with 21st Century Fox sale
Rupert Murdoch's deal to sell most of 21st century fox to rival disney for a massive US$52.4 billion is set to dramatically reshape the media and entertainment landscape.
The divestment of the studio and TV assets, including a stake in pay TV service Sky and the 20th Century Fox movie studio, is part of the consolidation sweeping traditional media companies as they try to fight off the threat from Amazon, Apple, Netflix and Facebook.
The deal allows the 86-year-old media magnate with newspaper ink in his blood to focus on his news legacy. He's keeping Fox News, the Fox broadcast network and FS1 sports cable channel, which will be spun off into a newly listed company, and News Corp (including the Australian News Ltd business he inherited from his father) meaning he'll still continue to have the ear of political elites in the US, UK and Australia.
It's a marked shift in the strategy of Murdoch who's been headed in one direction for most of his life – buying, not selling. But there may yet be more afoot on the acquisition front. The Federal Communications Commission in the US recently moved to relax media ownership laws in local markets – which could allow Murdoch to buy up assets using cash from the Disney deal.
Watch this space.
Facebook overhauls news feed; Publishers braces for impact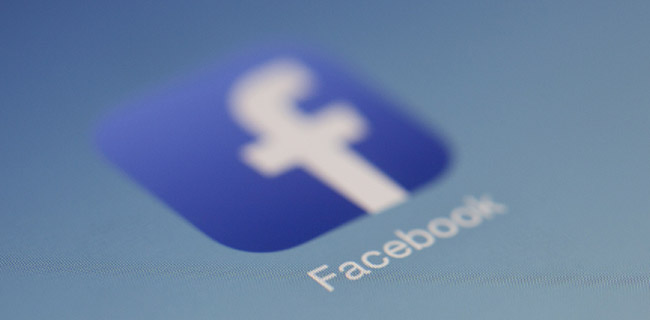 Facebook has made sweeping changes to the kinds of posts and videos it users see. Its plans to prioritize shares by friends and families over news content from publishers and brands.
Facebook CEO Mark Zuckerberg says the changes are meant to maximize the amount of content with "meaningful social interactions".
It means users will see less viral videos and less news article shared by media companies, sending publishers and marketers back to the strategy table to find other ways of reaching audiences.
ABC announces major restructure; Lateline gets the axe
The ABC revealed plans to axe flagship evening news program lateline after 27 years on the air as part of an overhaul of the national broadcaster's current affairs schedule. Stan Grant's Friday evening show The Link will also get the chop. Lateline host Emma Alberici will become the broadcaster's chief economics correspondent, while Grant will be become chief Asia correspondent. The ABC plans to host two new shows in 2018: a current affairs discussion show at 9pm presented by Stan Grant, and a half-hour news bulletin at 10.30pm.
No sooner had the dust settled on the current affairs shakeup, then ABC Managing Director Michelle Guthrie unveiled one of the biggest restructures in the broadcaster's 85-year history. From early 2018, the ABC will ditch its traditional TV and radio divisions in favour of content-based units. The main teams will be news, analysis and investigations; entertainment and specialist content including children's programming; and regional and local content. There will also be a "content ideas lab" created to nurture new programs and ways of telling stories.
Meanwhile, the union responsible for ABC staff claimed employees are suffering from "dangerous" levels of stress associating with several rounds of restructuring at the broadcaster that have seen more than 80 staff made redundant, and former prime minister Kevin Rudd called for special laws to protect the ABC's budget.
Seven West Media flags cuts, makes travel industry play
Seven West Media announced it's looking to find $105 million in savings over the next two years, $25 million of which will come from what was labelled "headcount reductions", as it plans to merge the newsrooms of the Sunday Times and The West Australian. Seven West Media purchased the Sunday Times in 2016, bringing Western Australia's only two major newspapers under the same ownership.
Meanwhile, the media group made a play for travel industry revenues, launching an ecommerce platform 7travel. The platform combines travel content with an online booking platform that will be promoted across Seven West Media's TV, publishing and online assets. The move comes as the media company seeks to evolve its offering beyond traditional TV and publishing.
Fairfax media spins off Domain; Pares community newspapers as "cost discipline" continues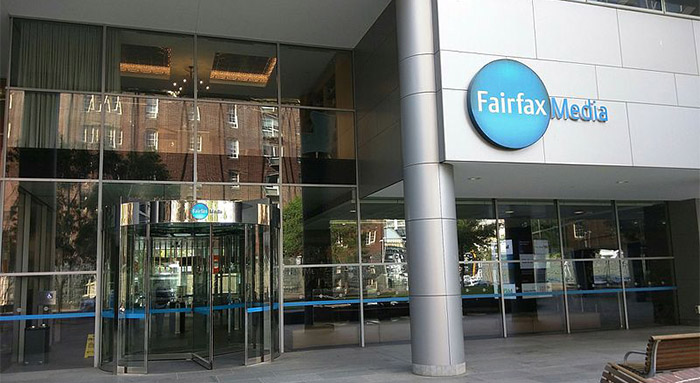 Fairfax shareholders approved the spin off and partial listing of its digital real estate business Domain. The motion to split the company was passed with a vote of 99.89% with no questions from assembled shareholders, and the decoupling was completed in november.
Meanwhile, Fairfax announced plans to shut six Sydney community newspapers and Fairfax Chief Executive Greg Hywood said "cost discipline" would continue both in the company's metro and New Zealand operations as it continues to deal with declining markets outside Domain.
Questions over the future of Huffington Post Australia
The future of The Huffington Post Australia is in doubt after fairfax ended its joint venture with the owner of the digital news service, AOL.  A spokesman for HuffPost Australia said it would operate a standalone Australian edition from December with a smaller local team, adding: "If redeployment isn't possible, regrettably redundancies will occur."
Murdoch says his newspapers are struggling
Speaking at the News Corp AGM, Rupert Murdoch hailed the Times, the Australian and the Wall Street Journal as successes but said the company has its hands full making print viable. In response to a question about the company potentially purchasing more newspapers, the 86-year-old News Corp executive chairman said: "Not really. No. Our hands are pretty full making our existing papers viable. I think the big three successes we have are the three big national papers: the Wall Street Journal, the Times in London and the Australian. The other papers, a lot of them are still very viable, but they are struggling."
As if to illustrate the point, the Australian said its digital sales now account for more than half of total sales for the masthead after a pick-up in digital growth over the past year, while print sales fell "slightly", and News Corp said it will scale back the frequency of the manly daily to two editions a week.
Ten exits the ASX, ending two decades as a listed company
Ten's time as a publicly listed company came to an end, after its acquisition by CBS past the final regulatory hurdle. After nearly two decades as a listed company and three months after CBS announced the takeover, ten was removed from the australian stock exchange in November. The network was bought by CBS after falling into administration.
ACCC to probe Google and Facebook over market power
The government directed the Australian Competition and Consumer Commission to undertake an inquiry into the role of technology giants including Google and Facebook in spreading fake news stories and diverting advertising away from traditional media. Public and private hearings will be held in 2018 and a preliminary report will be prepared by December, with the final report anticipated in June 2019.
The ACCC also issued merger guidelines in the wake of recent changes to media ownership laws. The regulator said it will veto media mergers that reduce the amount of news or hurt advertisers, a position that seems unlikely to stand in the way of newspapers and TV networks merging. The guidelines show the regulator is aware of the big changes technology is making to the industry and that mediums that used to be completely separate now compete for an audience online.
Insights & Opinion:
© AdobeStock / Ingo Bartussek
Business Day contributing editor Michael Pascoe asks "what if murdoch is still foxing with disney?"
Emily Bell, director of the Tow Center for Digital Journalism at Columbia University's Graduate School of Journalism, says Facebook's news feed changes are bad news for democracy.
Guardian editor Katherine Viner says the digital journalism model is currently collapsing as Facebook and Google swallow advertising revenue.
Fairfax Media journalist Karl Quinn says the ABC restructure does little to fix the problems at the public broadcaster.
The Australian says the woes of the Huffington Post expose a broader digital revenue shortfall.
Quotable quotes:
"It's important to me that when Max and August grow up that they feel like what their father built was good for the world."– Facebook CEO mark zuckerberg, on changes to the company's news feed algorithms.
"Our hands are pretty full making our existing papers viable." – News Corp Chairman rupert murdoch, addressing shareholders at the company's AGM.
"It is a sad day for both journalists and audiences when such a respected, long-running program ends," MEAA director katelin mcinerney on the axing of Lateline.
"We are not ready for the technological onslaught that is about to hit us."  – ABC social media strategist flip prior speaking at a conference on publishing.