The new advertising restrictions for cryptocurrencies and other financial products and what to do about them
by /?php the_author();?> 6 June 2018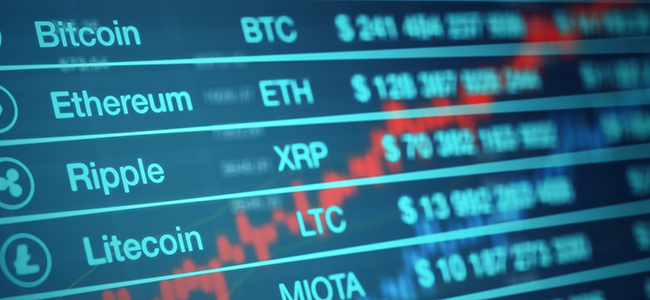 While Bitcoin and its crypto currency cousins are becoming increasingly mainstream, providers are having a hard time right now as they try to get their message across to a broader audience. In the past few months, several major technology platforms have updated their advertising policies, effectively banning cryptocurrencies from their ad networks. Other financial products affected by these new advertising policies include providers of CFDs, foreign exchange products, and binary options.
Facebook, Google, Twitter and Microsoft form the list of companies that have taken aim at these financial products so far this year. The idea behind the strict new policies is to protect users from being exposed to ads for products that may not be suitable for them. But beyond the reasons provided by the technology companies themselves and given some high-profile fake ICOs that have happened recently, it's clear that the main reason was to prevent reputational damage.
Here's what you need to know about the changes for each company:
Facebook
In January, Facebook announced it would prohibit ads that promote financial products and services that are "frequently associated with misleading or deceptive promotional practices, such as binary options, initial coin offerings and cryptocurrency."
Let's just park binary options for now and agree that they are not suitable for retail investors. But for the nascent industry of cryptocurrencies, the ban was a hard hit. However, the measure is not meant to be permanent. Rob Leathern, Facebook's product management director, said the policy was "intentionally broad," and that it would be in place until the company could work out which ads were in fact "misleading" or "deceptive." According to Mr Leathern, Facebook will revisit this policy as its detection signals improve.
Google
Google also took a blunt approach with some products. Starting in June, the company will restrict the advertising of contracts for difference (CFDs) and foreign exchange products and will ban ads for binary options and for cryptocurrencies, including all related content—such as initial coin offerings (ICOs), cryptocurrency exchanges, digital wallets, and cryptocurrency trading advice.
CFDs and forex providers can work around the restrictions by getting certified by Google as a legitimate provider. In the case of companies operating in Australia, Google requires providers to be licensed by the Australian Securities and Investments Commission (ASIC) and meet other legal requirements, such as disclosing leverage caps and risks. If a company with these requirements gets certified by Google, there won't be any impediments to continuing to advertise through its Google Search and Display networks.
Again, the ban on cryptocurrencies is a harsh measure. A better approach for Google would be to allow legitimate and regulated providers to advertise, just as it's doing with CFDs and forex providers. But we'll leave the lobbying to others.
Microsoft's Bing
Also starting in June, Microsoft's Bing search engine will disallow cryptocurrency advertising in its network. Melisa Alsoszatai-Petheo, Microsoft's advertiser policy manager said in Bing's blog that "because cryptocurrency and related products are not regulated, we have found them to present a possible elevated risk to our users with the potential for bad actors to participate in predatory behaviours, or otherwise scam consumers."
This is a very broad policy, especially considering that cryptocurrencies have started to be regulated in Australia by AUSTRAC.
Twitter
In March this year, Twitter confirmed in the media that it would ban adverts for certain cryptocurrency services as well as ICOs. In the case of cryptocurrencies, the social media platform would only allow advertising from cryptocurrency exchanges and online crypto wallet services that are listed publicly on "certain major stock markets".
As reported by the FT, "Twitter's bid to clean up its advertiser base comes after it emerged that the platform has been used as a vehicle for online cryptocurrency scams, with fraudsters setting up fake profiles to promote bogus ICOs or encouraging pump and dump schemes."
The company also said it would allow adverts from exchanges in Japan if the advertisers are formally regulated by the country's Financial Services Agency.
WHAT TO DO ABOUT THE RESTRICTIONS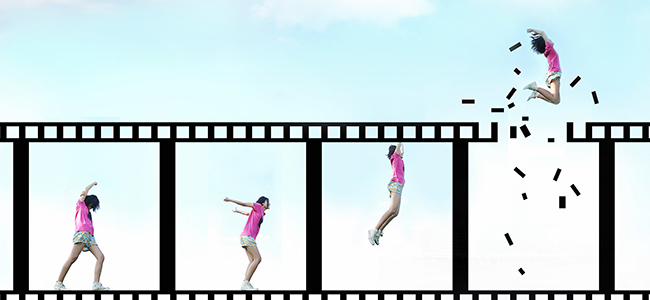 © AdobeStock / nancy10
First of all, there's life beyond paid networks offered by Google, Bing, Facebook and Twitter. Display ads can still be placed in different digital publications that companies want to target to offer their products.
Second, Google and Bing are placing restrictions in their advertising network, which leaves search strategies having to rely on organic search. This is important because people are still searching for information on cryptocurrencies and ICOs. A combination of good content creation with an organic search engine optimisation (SEO) specialist should help companies in this new industry to bypass the search restrictions of Google and Bing.
Third, LinkedIn is another network that can help companies advertise their services. The trick here though is not to sell, but to run thought leadership campaigns instead. LinkedIn works best around content quality, even if you run paid campaigns. At times, the professional social network has been known to have its staff check on the quality of content before allowing advertisers to run targeted campaigns, ensuring they are not misleading and that the content meets the editorial guidelines.
Fourth, there are non-digital alternatives, such as print advertising in newspapers or magazines or aired advertising on the radio which are still valid, and which can reach a broad segment of the population. It may be counterintuitive for young companies in the space of cryptocurrencies and blockchain technology to use these advertising avenues, but they continue to be there to use.
All of these are advertising alternatives that emerging companies in this space can still work with. Creating the right content and building a strong media presence are some complementary actions to take. Regardless of the changes in digital advertising, the rules of content creation, good storytelling and media relations remain unchanged.