Why pursue a career in financial communications? – Thoughts from a PR grad
by /?php the_author();?> 21 October 2019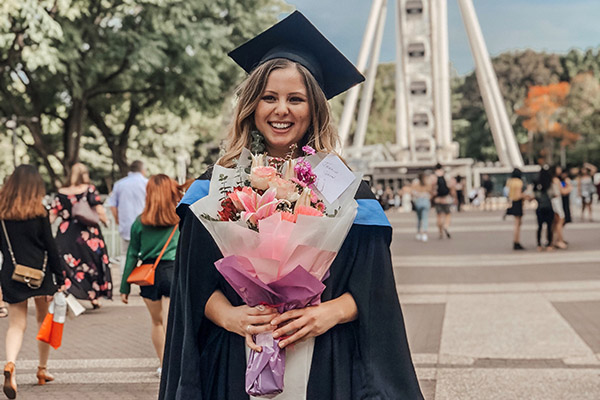 Picture this: I am eight months into my graduate position at Honner working as an Account Coordinator in Sydney's bustling CBD. One weekend, I'm visiting my family and friends in Brisbane, attempting to explain to them (yet again) what my job actually is.
The top three responses thrown back at me are:
"I don't actually understand what you do."
"Your job sounds intense!"
"Can you please clarify – isn't PR the same as marketing / advertising?"
These almost automatic responses have led me to believe that a) my family and friends have not been paying attention to my detailed–post-work-debrief-phone-calls as I walk home, or b) it's difficult to articulate to those outside our industry what we do on a daily basis. The latter conclusion is not helpful for all those university students and almost graduates who may be interested in working with us but just don't know that such a niche field exists.
If you are a PR student or grad reading this, you might think you have a pretty good understanding of what a job in PR will involve, but you might not have thought of specialising in financial services PR, and what that would be like.
In light of this, for all those reading wherever you are in the world, let me break down these questions for you.
How I found myself working in financial PR and what the Account Coordinator role is.
After getting through the struggles of university, I completed a Bachelor of Business, majoring in Public Relations and Economics. It was a pairing a lot of people were sceptical about, and at times I thought the goal of marrying both disciplines would be unattainable.
My worries subsided when I was offered a position at Honner. I was discovered on LinkedIn through a mutual connection (and realised the platform really is a form of resume in this digital age) and was soon embarking on an exciting new chapter in "the big smoke".
For those on the brink of entering the workforce for the first time, I implore you to appreciate the (what can seem mundane) tasks that you are given each day, as they can be a stepping stone to a bigger lesson down the track.
Some examples of this would be compiling media lists, clipping coverage or completing a media search for a new business client.
From these tasks alone, you learn the following things:
Which journalists are currently at different publications (something you need to stay on top of as this changes frequently)
What beats those journalists are writing on
Timely industry announcements and news
Activity that's happening within the business outside your scope
My role has expanded over time as I have gained more experience. I now attend regular client facing meetings, write media releases announcing executive appointments, assist with drafting posts for the social media channels of my clients and Honner, take part in presenting PR campaigns and have a role in creating new business projects.
Since beginning my career journey at Honner, I have grown immensely (both professionally and personally) and continue to increase my skillset and knowledge with the support of my peers, mentors and senior leadership team.
Financial PR might sound intense, but it isn't as scary as you think!
So you're thinking PR (enter thoughts of Roxy Jacenko) and finance (and now Wolf of Wall Street). That's a whole lot of intensity meshed together in one job. Working at Honner opened my eyes to how not scary financial PR is.
If fashion and makeup is the extent of your knowledge of PR, then you would be glad to know that it's possible to incorporate that into working in a finance related job that might not seem so glitz and glam. Dress to impress!
The most intense part of the job is having to keep up with the fast paced, high performance industry that leaves little room for errors. However we're all human, so when you do make those errors, it's a steep learning curve.
As much as it is intense, it is exciting – think chasing stock market prices moving, crisis communications, having coffees with some of the country's best journalists, client anniversary events, roundtable media lunches with high level executives… my heart beats faster just thinking about it all.
Our clients include some of the world's biggest asset managers and top Australian banks and superfunds, as well as innovative fintech companies that are transforming the landscape. This is an industry where our clients are doing mutli-million dollar deals, responsible for making sure that hundreds of thousands of retirees are able to have a secure financial future, and even engineering financial products that have the capacity to help solve some of the world's biggest problems, like climate change.
On top of this, Honner has a great team culture. In fact, we recently celebrated our team quarterly social event at ten pin bowling.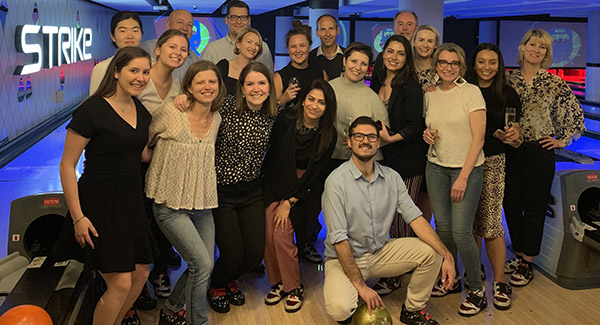 Why you should specialise in financial public relations and how they work together with marketing and advertisings
The three areas of communication are largely separate but often cross paths with each other. Unlike advertisers and marketers, in public relations we aim to persuade our audiences through the spectrum of owned and earned media and digital channels. This Forbes article sums it up quite nicely. Honner is a great example of how public relations can work alongside the other two specialities as we expanded our services to be an integrated communications firm with the addition of a marketing expert.
Each day working in financial public relations brings something new to the table.
If working at Honner sounds interesting to you, email jacqui@honner.com.au with your resume and get in touch!