Insights from Canada (2019 Exchange) – Far flung markets with much in common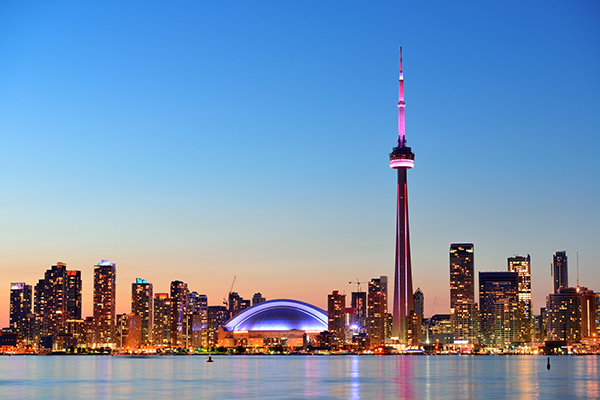 When you become deeply involved in one industry, sometimes it pays to take a step back. It can be beneficial to look into a new market, or another industry, and adopt the insights into your own world. 

That's exactly what I did during my agency exchange to Argyle Public Relationships in Toronto late last year, and I will be grateful to Honner for giving me this opportunity, and to Argyle for their hospitality.

The opportunity to work with this award-winning agency was possible due to the strong relationships that Honner has formed around the globe. 

These relationships allow Honner to deliver cross-border programs, create highly integrated programs for clients, and offer international experience to its staff. By participating in international exchange programs, employees of Honner play a role in bringing insights back on the latest communications techniques from around the world.

Firstly, let's briefly compare the financial services markets of the two countries, then in my next blog I'll share some insights from the Argyle approach to communications.

Same-same but different 

Despite being located in two distant corners of the world, there are remarkable similarities between the Canadian and Australian markets. 

Banks 

The Canadian banking industry follows a typical oligopolistic structure like the Australian banks. 'Big Five' is the name colloquially given to the five largest banks that dominate more than 75% of the nation's banking assets: Bank of Montreal (BMO), Scotiabank, Canadian Imperial Bank of Commerce (CBIC), Royal Bank of Canada (RBC) and Toronto-Dominion Bank (TD). 

When considering how Canadians feel about their banks, one phrase comes to mind: love-hate (Rings a bell?). Canadians love owning bank stocks (some also hold 100% of their portfolio in banks!) as they are among the most powerful institutions in the country paying attractive yields, but hate them for their aggressive sales tactics, annoying ATM charges and petty fees – all of which indicate the staggering amount of money they make. 

However, the Royal Commission into Banking and Currency in Canada happened in 1933 and there are no signs of it happening again. Why? Research shows that Canadians banks are better with corporate governance. Boards of Canadian banks are larger, more experienced, paid 40% less than Australian directors and are more diverse. In short, Canadian banks' governance practices are more "mature" so despite a few scandals, they're well shielded from any potential scrutiny.  

Despite this regulatory inertia, there is pressure on the banks from increased competition as fintech adoption picks up and innovative products catering to specific consumer needs hit the market. 

Pension industry 

There are also a number of similarities between our pension systems. Both countries are focused on a pension policy of compulsory savings and their asset pools are comparable in size. Australia's $2.1 trillion superannuation system edged ahead of the Canadian pension scheme to rank as the world's fourth-largest pool of retirement savings not too long ago. 

However, Canada Pension Plan (CPP) is compulsory for all Canadians (minus Quebec residents), unlike Australia where you can either choose your super fund or must invest in the default fund of the industry you work in. 

Media

On the media front, there are fewer trade publications in Canada than in Australia after a period of consolidation in the industry. Among the major newspapers, Globe and Mail, Financial Post and Toronto Star are the holy grail for all business brands, similar to the dominance of the Australian Financial Review, The Australian, The Daily Telegraph and Sydney Morning Herald this side. With media desks shrinking, pre-briefs are preferred over press release distribution, and the demand for exclusive stories is on the rise. 

It would be unfair to conclude one is better than the other. But there is great opportunity for both countries to spend more time comparing notes, given the commonalities. One thing that really stood out to me is that Canadian financial companies are constantly connecting and getting involved with local communities whether through PR / marketing campaigns or through direct sponsorships and partnerships. 

Thanks to the relationship we have cultivated with Argyle PR through this exchange, we are well positioned to embed the Canadian best practice into ours, to help our clients communicate their messages more effectively in the new decade. 

Look out for my next blog on communications strategy insights from Toronto and the 'Argyle way' of doing things.