Media in the new normal of COVID-19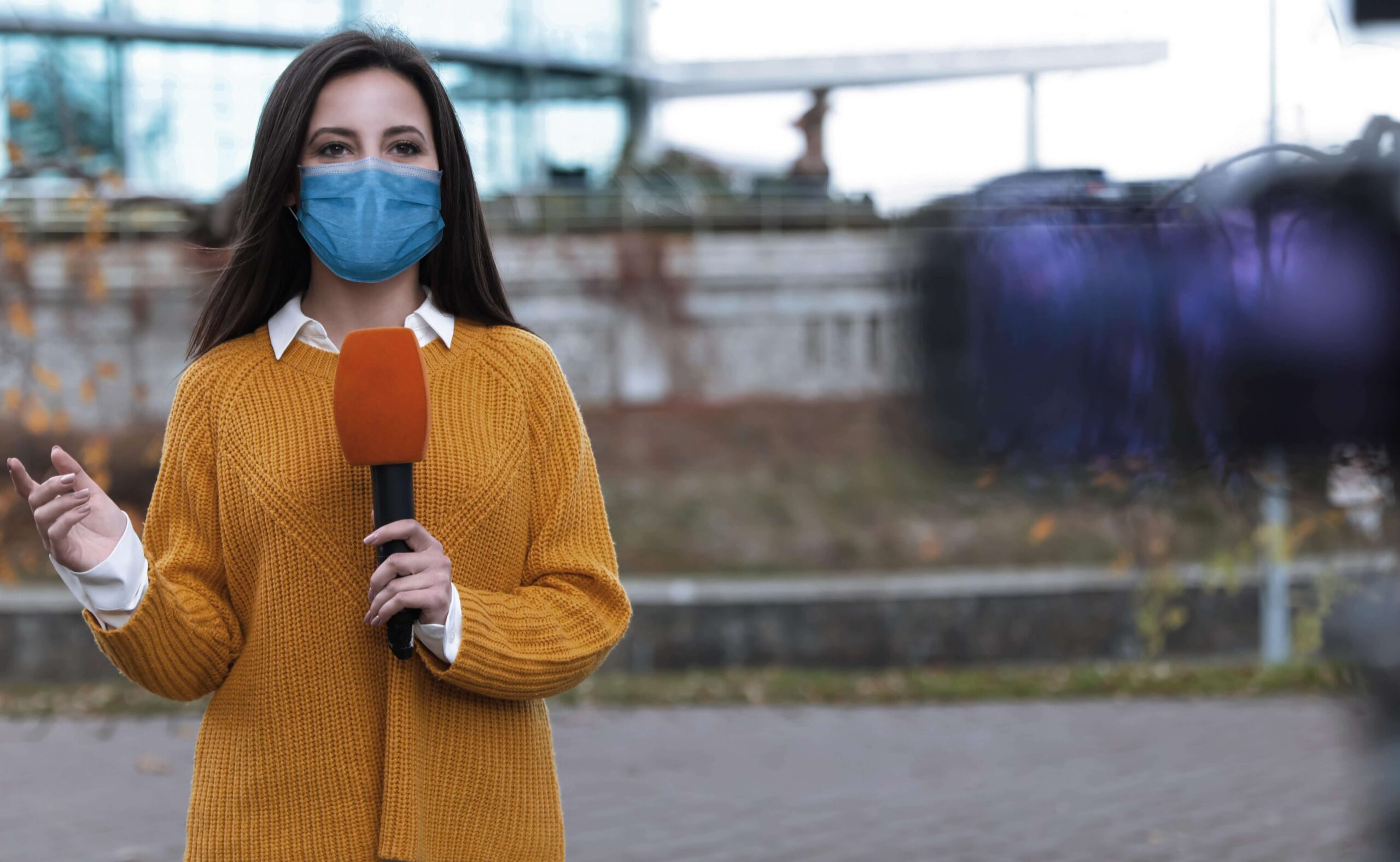 The COVID-19 crisis has changed every aspect of our lives, and this has been especially true for the media, who have been working round the clock like any other front-line essential worker.

With everything else around the world practically coming to a standstill, the news cycle has picked up pace, buzzing with demand for trusted, timely and relevant information like never seen before.

Journalists have rapidly pivoted to remote guests, phone interviews and socially distanced press conferences. The speed and intensity of the crisis has also created wall-to-wall COVID-19 coverage, as every sector of the economy has been impacted.

This also created a shift in the working relationships of journalists and PR professionals as everyone was effectively adapting to the new normal.

I was fortunate enough to hear from Erin Bouda (Supervising Producer at Weekend Today), Michelle Stephenson (National News Director at Nova) and Aleks Vickovich (Wealth Editor at the AFR) as they discussed the media landscape in the new normal of COVID-19 in a recent PRIA webinar.

Below are my key take outs from this insightful session to help friends in the PR industry (and brands) understand the new best practice in working with print, broadcast and radio journalists, as well as what the future looks like for journalism after the crisis passes.

"Change is the only constant"

Greek philosopher Heraclitus couldn't be more accurate when he said this. As the situation escalated in Australia and WHO declared COVID-19 a global pandemic, news changed, plans changed, narratives changed, graphics changed, work and travel arrangements changed. Everything changed.

News bulletins were renamed as COVID bulletins, breaking news was scheduled for every 15 minutes instead of twice a day, and newsrooms were transformed to 'home sweet newsroom'.

As the journalists in the webinar said, "who knew we can pull together a full newspaper or co-host a national breakfast show from home?"

Recognising that people are spending so much time in their homes due to social distancing restrictions, radio adapted quickly and started promoting their content available via smart devices such as Apple podcasts, Spotify etc.

In addition to the public health coverage, the economic reporting became equally important as a 10-year bull run in the stock markets came to a halt and various stimulus packages from the Government started to roll over, including the early release of super.

Opportunity for PR: Adapt or leave

All journalists in the webinar were unanimous in their opinion that the PR agencies and consultants who were agile enough to adapt quickly to this crisis, came off very well for their clients.

"It's all about gauging the shifting appetite and the relationships you can tap into," they said.

My understanding of the media's expectation of PRs is to go through two self-assessment filters before pitching their clients or stories during this crisis.

#1: Is this what people want to watch / read / wake up to / care about today?

While the journalists admitted to their COVID-19 reporting fatigue, they also confirmed COVID-19 stories continue to attract the highest traffic and engagement from their audiences. So your pitch still needs to be relevant and pivot back to the pandemic.

Perhaps not so much on what has already happened, but more about planning life on the other side of this crisis.

#2: Is my spokesperson equipped to talk about this topic?

A one-size-fits-all approach may not be appropriate, as all companies and spokespersons are not thought leaders on a crisis. Experts that are reliable, and have relevant data and projections, or have made positive changes to their business should be unleashed as it's their time to shine. If they don't' fit any of these criteria, don't encourage them to speak outside their area of expertise.

Another evergreen best practice that is particularly relevant now is to present your pitch in the format that makes sense and saves time for the journalists who are already time-poor. For example, when pitching to radio, attach ready-to-use audio grabs to make it easier for the journalist and avoid all the back and forth in a rapidly evolving news environment. For television, if your client has previously spoken on TV or YouTube, feel free to share those clips to give the producer a sense of their talent.  

Broadcast journalists also admitted that due to virtual systems, expectations of quality have dropped in some cases. While this holds true for video interviews (mostly held over Zoom or Skype), audio grabs still need to have top sound quality.

In print media, however, readership has doubled for leading publications as they have attracted new digital subscribers. There is no question of compromise on the news quality to ensure new readers are engaged.

Lastly, while it's easy to assume that since journalists are working from home, they're more open to interviews, you might want to reconsider. They are under a lot of pressure and anything you can do to ease that pressure will go a long way in building a long-term relationship of trust.

"It is heartening to see people re-engaging with media sources again, and transparent reporting of how this crisis is affecting everyone, including us, has generated goodwill for the media," the webinar ended on a warm and fuzzy note.

Honner will soon release a survey of Australian journalists looking at their experience of working during COVID-19.