Honner survey: what COVID-19 has meant for the way financial journalists work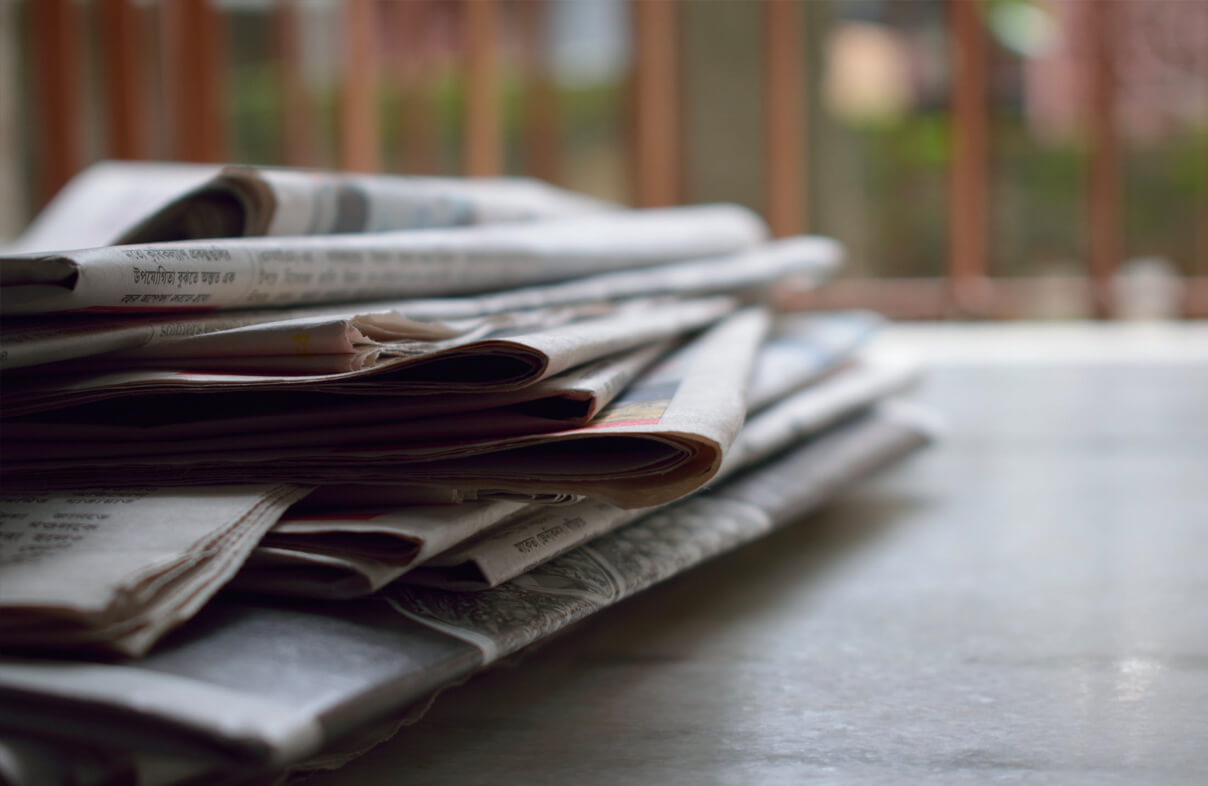 It's not an easy time to be a journalist.

On the one hand, newsrooms are busier than ever, with reporters working frantically to cover the developing COVID-19 pandemic and its impact on people, the economy and markets.

At the same time, the lockdown has not only forced them to rethink the way they work but also continued to put more pressure on an industry that was already being dramatically impacted by digital disruption. As the coronavirus pandemic continues to impact our society at large, it is challenging media outlets both big and small and resulting in the loss of more journalist jobs as ad revenues continue to fall.

At Honner, we wanted to get a clear idea of how the lockdown has impacted Australia's financial journalists, in particular, as they face the pressure of keeping up with the escalating pace of economic, market and corporate news from their loungerooms.
We wanted to know how journalists are coping, where they need help, and what their priorities are during this exceptional time.
 
So, we asked. In May, Honner surveyed a national database of active reporters from across the trade and mainstream financial press. Here's what we found:

The news cycle is speeding up
 
More than 80% of respondents said they have been busier and working harder since the impacts of COVID-19 took hold in Australia in March.

A key pressure has been filing stories quickly as financial markets reel from daily COVID-19 news—made more difficult by the fact journalists are working in isolation.

People are worried about their jobs

Journalists also reported growing concerns around job security, with 60% saying they were much more concerned, or more concerned, about the security of their role.
 
Over the past three months, several newsrooms have closed permanently, and dozens of other mastheads have suspended operations, resulting in hundreds of staff being laid off or stood down.

Other journalists are feeling the brunt of cutbacks, including pay cuts, forced leave and reduced hours as the pandemic causes a sharp fall in advertising revenue in an already fractured media landscape.

They want insights – and it's not all about COVID-19
 
When asked about the most important assistance market commentators could provide right now, journalists ranked news insights as number one, followed by research data to support story angles and 'getting back to me quickly'.
 
Nearly 80% of respondents said they are not under pressure to deliver a COVID-19 angle for every story, but rather are looking for a more diverse range of stories.
 
The top areas of interest for financial reporters included investment strategies to navigate markets, the impact of COVID-19 on sectors such as superannuation, property and financial advice, and Australia's economic environment.
 
Virtual story-gathering – from home
 
While working in isolation presented some difficulties, such as not being in a newsroom environment and not being able to interview people face to face, many respondents said working from home had proved less stressful. Thirty per cent of respondents said they didn't miss the commute to work and 25% liked being able to work at their own pace and time of day.
 
A substantial 70% of respondents said they would prefer to continue working more days from home as social distancing measures eased.
 
In terms of changed work practices, the majority of journalists have embraced virtual news gathering as a new reality under lockdown. More than three quarters of respondents (78%) said they would like to attend more virtual briefings and nearly half (48%) said they would like to connect virtually with more offshore spokespeople to discuss events across global markets.
 
Virtual briefings should be short and snappy however, with nearly 4 in 5 respondents (79%) suggesting 30 minutes as the right timeframe for a briefing, and 21% suggesting 60 minutes. Twenty per cent of respondents said they would look to use video interview footage from briefings for broadcast purposes.
 
When asked about various ways they'd like to virtually connect for media interviews the humble telephone call remained the preferred method for an interview (68%), while 55% of journalists also chose written email comments as an option and 41% were happy to interview via Zoom.
 
Audiences are up
 
One of the positive factors that came out of our survey was that audiences are up. Nearly 50% of respondents said their audience numbers were up by greater than 20%. Twenty per cent of respondents said audiences were up more than 50%.
 
The whipsawing of financial markets in recent months has added to the financial worries of investors and savers across the country, and they have been thirsty for information.
 
With ongoing economic uncertainty, the pressure remains on financial journalists to deliver news and explain the impacts to everyday Australians, as well as those working across Australia's substantial financial sector.
 
What this means for financial services brands
 
COVID-19 has dramatically changed the way brands engage and communicate – with media, but also with other stakeholders such as employees, customers and the industry at large.
 
In times of uncertainty, effective and timely communications is more important than ever. And with social distancing in place, we now need to do that differently.
 
To help clients cut through, Honner has partnered with a number of leading providers to help our firms deliver their message through visual digital platforms: engagement that is efficient, cuts through and is personable.
 
For a copy of our Business as (un)usual during COVID-19 – Engaging in a time of uncertainty deck or further insight from our journalist survey, please contact me on paul@honner.com.au or 0427 755 296.