An Aussie in Europe
by /?php the_author();?> 28 November 2022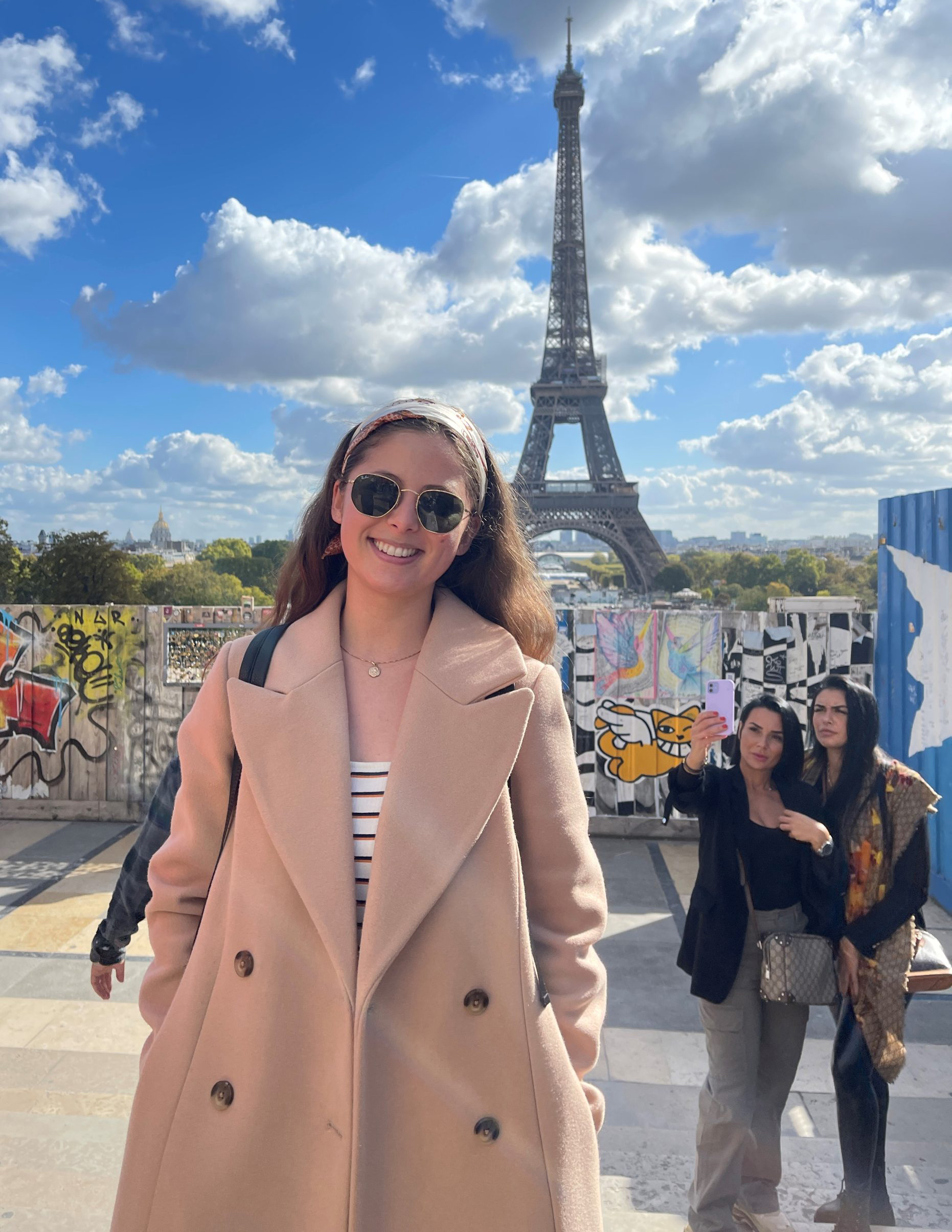 Honner's Jacqui Coleman shares some insights from her Global Placement with agency partners Lansons in London and Shan in Paris  
It's crazy to think I started as a grad at Honner almost four years ago and today am writing a blog about my recent global placement in Europe (see here for my first ever blog post on being a grad!).
During that time, I've had so many amazing opportunities to develop my skills as a public relations consultant – ranging from getting exposure to issues and crisis management, strategy development, investor relations, managing a 24/7 press office, liaising with Australia's top business and financial journalists, writing complex thought leadership pieces, media training top executives, social media management, supporting clients with owned events, just to name a few!
It's been an incredible journey so far and my knowledge of PR and finance has deepened immensely. I'm a huge believer in experiential learning and continuously developing my skills, so I was honoured to be chosen as the recipient of Honner's 2022 Global Placement where I had the privilege to visit our global agency partners Shan in Paris and Lansons in London.
Honner is a proud member of three prestigious global agency networks – GCP, PROI, and Global Fintech PR Network, which supports greater knowledge sharing among independent PR and communications agencies across the world.
I'm also part of the GCP's 'Next Generation' group, which encourages emerging leaders in the agencies to practice leadership and presentation skills and discuss how we can help shape the future of our industry.
Being part of these networks also allows Honner to offer international experiences and professional development to its staff, with the aim of bringing back the latest best practice from an agency and client perspective.
In this blog, I share some key takeaways from my week in the UK and France, and how each agency has adapted to the future of integrated communications.
#Jacqueline in Paris
Yes, that heading is referencing the hit Netflix show 'Emily in Paris'. Unlike some of the characters portrayed in the show, I found everyone extremely warm and welcoming – you heard it here first!
The French financial media landscape is just as vibrant as the coffee and croissant scene in Paris. Some publications were familiar such as the Financial Times, Citywire France, and other major finance and business titles include Les Echos, La Tribune, and Le Parisien which are similar to the Australian Financial Review, The Australian, and the Sydney Morning Herald back home.
At Honner, we like to say that media relations are our "bread and butter". While this holds true, and Shan shares this same value, both agencies believe a well-rounded public relations program needs to be integrated to include other elements such as social and digital, community engagement, event support, content marketing, and strategic partnerships.
Shan recognises that clients and new business prospects are increasingly asking about their social and digital capabilities, so to meet this demand, social and digital is now a key part of their service offering. They can manage the end-to-end process of creating content for various social media channels and are also responsible for distribution on behalf of clients.
In Australia, we have also seen the demand for social and digital from clients increase, particularly across LinkedIn, and today we're driving dedicated programs to support client profiling and engagement.
Some insights I was able to share with Shan was how Honner is leading the charge developing a dedicated communications practice in the digital assets and crypto space. The team at Shan were intrigued to hear how we support these clients with messaging, media relations, events and issues management to help them navigate an emerging and unpredictable market environment.
To round out my short visit to Shan, the team enjoyed listening to my presentation about the PR and economic land down under, but not so much the jar of vegemite I shared with them!
I also had the chance to explore the beautiful city of Paris where I visited iconic landmarks such as the Eiffel Tower, the Arc de Triomphe, and the Lourve Museum (where I saw the Mona Lisa in person!). I also consumed many croissants, pastries, and espressos along the way!
The bigger big smoke – London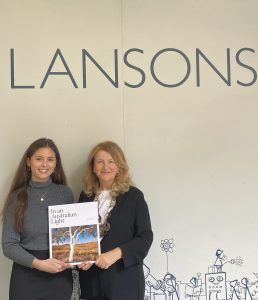 The UK has one of the largest financial ecosystems in the world, and the dynamic financial media landscape reflects this. Some of the world's most well-known and respected financial publications are headquartered in London, such as The Financial Times, Reuters, and The Economist.
But times for journalists are tough, and the UK faces the same issues we have in Australia – the closure of print magazines and papers, editorial teams shrinking by the day, and journalists being faced with more deadlines and less staff to file stories.
Yet there are still plenty of opportunities for clients to be featured across the UK's extensive mainstream and trade media. We see this in practice when we're pitching to titles like Investment & Pensions Europe on behalf of our global clients, which is a publication that has correspondents dedicated to covering the Australian institutional investment market. We take a coordinated approach to ensure we're not doubling up on pitching efforts, which is achieved by working with the APAC and London client teams to achieve the best result.
Speaking of media powerhouses, Lansons is a founding partner of the BBC 50:50 Project which aims to achieve equal representation in all the content they produce, whether that's gender, ethnicity, disability or age among others. Honner has been involved with a similar project in Australia, Bloomberg's New Voices Program, which aims to provide media training to expert women in finance, empowering more women to be media spokespeople. It was enlightening to see that championing minority voices in financial media is also of great importance to our agency partners.
Lansons has dedicated consultants seconded to one of their biggest and most well-known clients, the London Stock Exchange, which involves sitting in the LSE most days of the week. This is an excellent way for Lansons to showcase how a consultant can become an extension of their clients' PR and marketing teams to achieve their clients' business goals. Honner has also participated in secondments with clients in Australia, which reflects our agency's focus on large, long term client relationships – where Honner account teams become a seamless extension supporting a wide and flexible range of client work.
Safe to say our brilliant agency partners Lansons and Shan are paving the way for financial communications in the future, adapting to new mediums and executing on integrated campaigns, much like Honner is doing in Australia.
I'm immensely grateful to Shan and Lansons for hosting me, and to my Honner team for granting me this amazing opportunity.
This could be you! Send your CV to recruitment@honner.com.au and get in touch to find out what roles we are currently recruiting for.