Discovering the creative side of Financial PR
by /?php the_author();?> 27 July 2023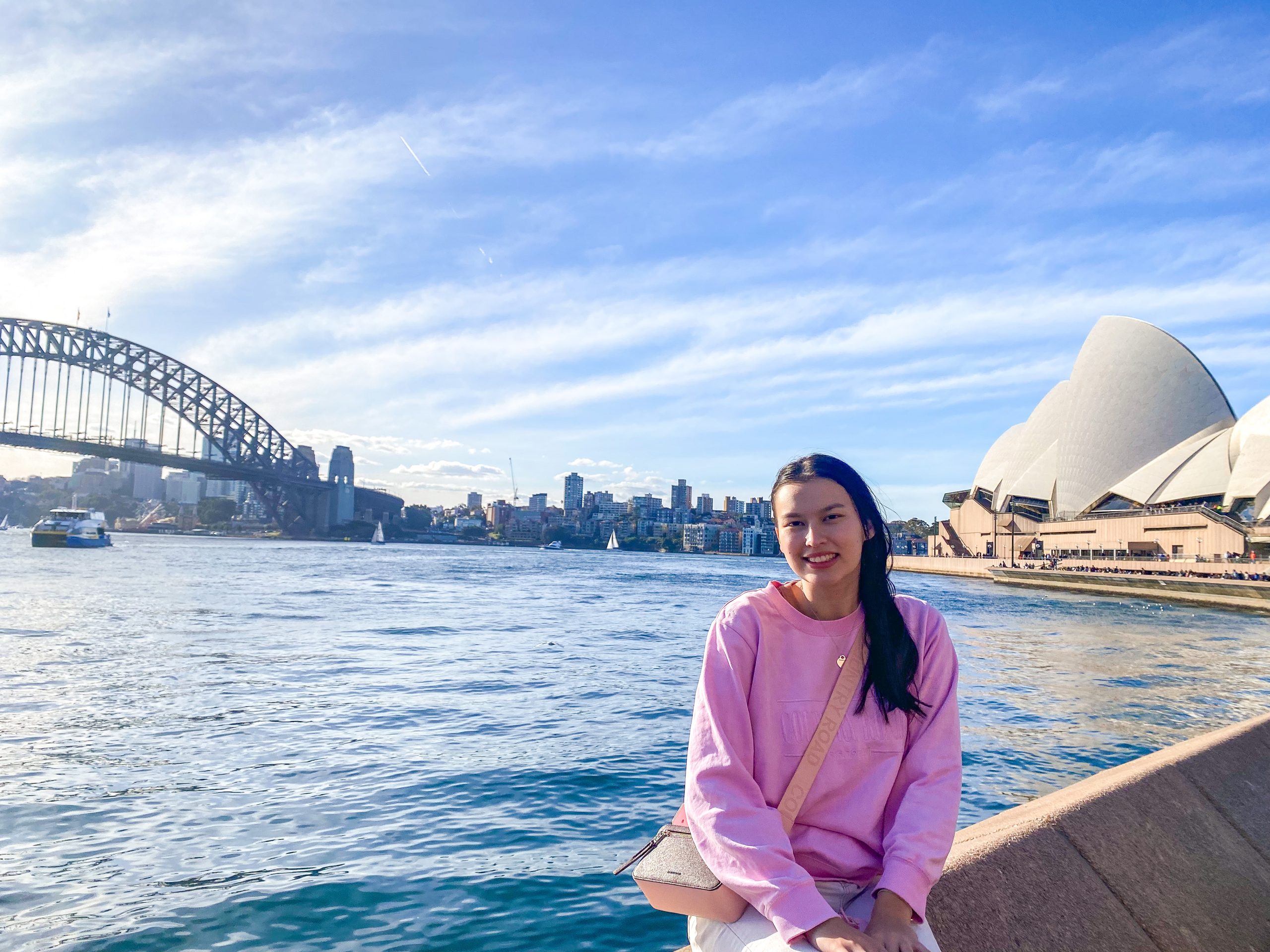 Introduction
As a QUT business and fashion design undergrad student, I leave and breathe creativity on a daily basis and believe it is a skill that can be applied to every role and career. During my two-week internship at Honner, I've discovered that financial PR is no different.
Sure, financial topics can be complicated and if the concepts aren't clearly and cleverly explained, it can be easy to lose people's attention. That's why the ability to communicate creatively has so much significance in the financial PR world. While the worlds of fashion and finance may seem far apart, creativity is the thread that binds them together.
Over the June/July uni holidays, I had the privilege of experiencing first-hand what PR is, when I travelled to Sydney for a two-week internship at award-winning financial PR agency, Honner. Here are my key takeaways.
There's more to PR than you might think
Public Relations (PR) is commonly misinterpreted; it's often clumped together with marketing and advertising. Although they do indeed share some similarities (e.g. providing communications services), it is important to understand what makes these sectors different.
Unlike marketing and advertising, PR focuses primarily on earned media, as opposed to paid or sponsored media. This distinction was particularly important for me to understand, because as a marketing major, I had previously only worked with paid media content.
Over the two week internship, I was deeply immersed into the world of earned media, gaining incredible experience and insights. From media monitoring and press releases to content creation and account management; I was given a full 360-degree experience of the financial PR industry.
The ultimate goal in PR is to build a positive reputation and trust for clients in part through mentions in articles, stories and news published by reliable sources. At Honner, I was able to learn about the financial services media landscape and understand how to find the perfect publication for a client.
For companies to be mentioned in reputable media, the PR team needs to cultivate strong relationships with journalists and persuade them that their information is newsworthy. Honner has strong connections with leading financial journalists, and this is achieved by regular intel sharing and catch-ups with journalists. I learnt that nurturing a positive relationship can enhance the process of pitching stories to publications and understanding what type of content they need for stories to run.
Why is creativity important in Financial PR?
Creativity can emotionally touch people and build a connection that will influence and impact audiences in new and exciting ways. Original dialogue will gain more attention in the media, social shares and general day-to-day conversations. Just like in fashion, where designers who push the envelope and create never-seen-before garments end up on the cover of Vogue.
So, the ability to transform financial information into an interesting and captivating message is a powerful skill to wield in the PR industry. It will make your messages stand out in an industry where everything is about standing out.
How to be creative in Financial PR
Here are a few examples of how to be creative in the financial PR industry that I experienced during my internship:
Don't hold back
I found that Honner's accepting and friendly work environment made idea sharing easier and allowed me to feel a sense of safety.
Takeaway 1: No idea is a bad idea! Psychology behind why we choose not to share ideas indicates we are often held back by multi-faceted fear. What if my idea is no good? What if I'm judged? What if I fail? What most people fail to understand is that "bad" ideas create the foundation and act as building blocks for innovative and unique solutions. All kinds of ideas can open doors and break down the walls of possibility, opening your mind and creating unlimited potential.
Work with other people
I was extremely fortunate to work closely with a variety of different people at Honner and loved getting to witness how each person excelled in their own unique way. Honner is rich in diversity with highly intelligent industry professionals in marketing, journalism, asset management and content creation.
Takeaway 2: Working with the same people can pigeon-hole your creative thinking, and you may find yourself often pitching the same ideas from the past. Instead, seek out creative minds, enrich your innovative energy and do not be afraid to work with different personalities (they often expand your creative thinking the most).
See things from different perspectives
At Honner, all work is double and sometimes even triple checked. I was unconsciously looking back over my work to ensure that it made sense to whomever I was sending it to, which enriched my writing and ideas.
Takeaway 3: Curiosity breeds creativity! When taking on the perspective of others, you tend to elaborate more on your own ideas and create a clearer picture for multiple minds to comprehend. This in turn boosts creative performance and effective collaboration.
Reflect on your surroundings
Over my two weeks at Honner, I was invited out to multiple lunches and would always come back afterwards feeling refreshed and active. The Honner team can produce quality work and high-level results, while still having fun in the process.
Takeaway 4: Genius ideas do not grow in tired conditions. Taking quality breaks can do wonders for your creative thinking and mental health. If you get easily bored during your lunch breaks, how about having lunch with a coworker at a new restaurant or going for a walk? Even better, go for a run.
Final thoughts from the internship
Honner has given me valuable corporate experience along with crucial insights on different career paths I had not considered before the internship. Public relations and journalism are two industries that I've had little exposure to in the past, however, following this internship, I am financial PR convert.
Getting the chance to travel to a new city and work at an award-winning agency is an experience I will treasure for the rest of my life. I am truly grateful for this opportunity. The office environment and comradery at Honner truly made this experience memorable.
I am excited to see what opportunities lay ahead for me and will continuously be seeking personal and professional growth.
If working at Honner sounds interesting to you, email recruitment@honner.com.au with your resume and get in touch!