Honner's key take aways from the AFR's Super and Wealth Summit 2023
by /?php the_author();?> 1 November 2023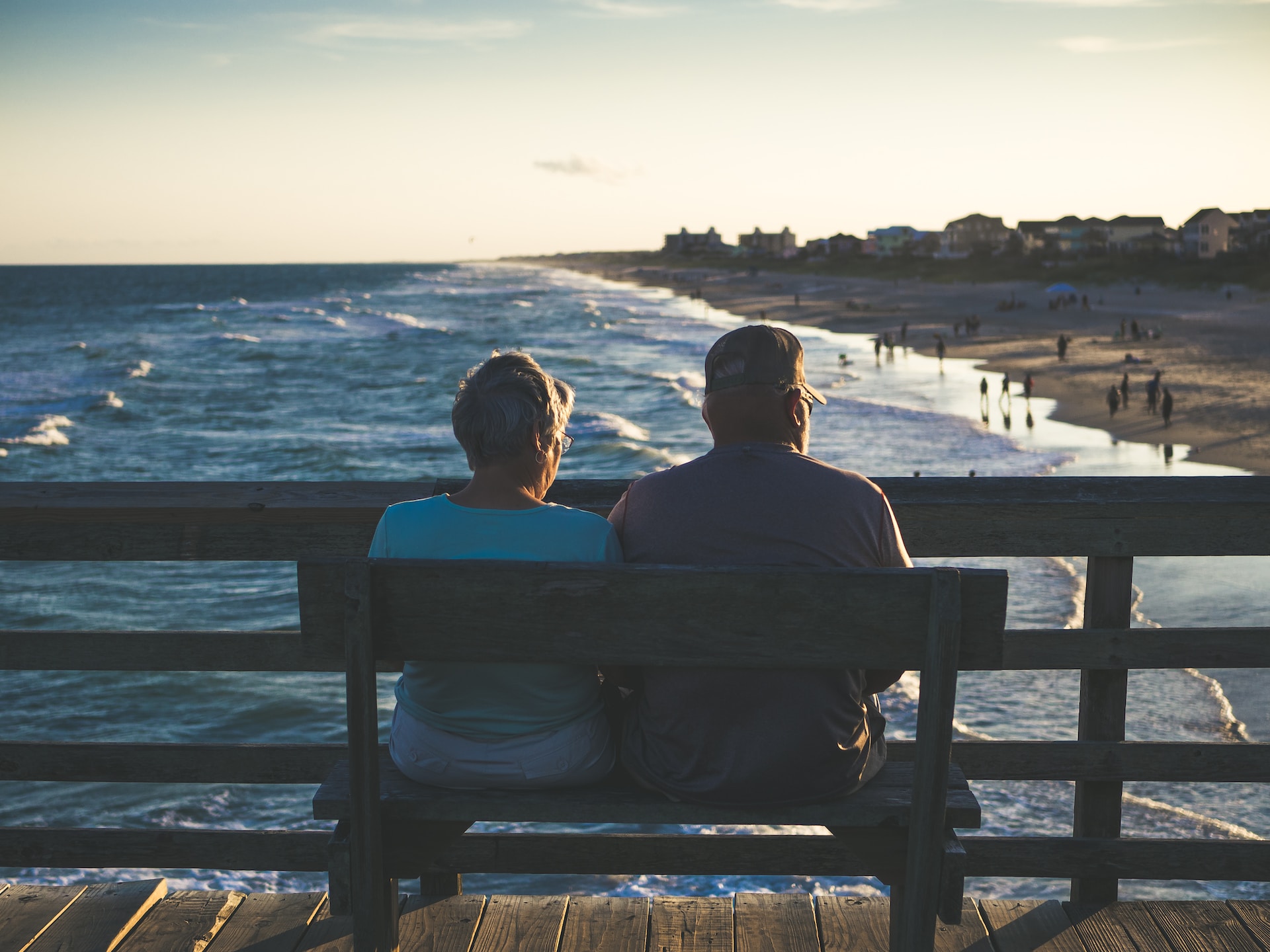 Any doubt that retirement policy and planning is now a central focus of the news cycle was cast aside at the AFR Super and Wealth Summit on Tuesday October 31.
From the opening remarks by AFR editor-in-chief Michael Stutchbury and Deloitte Australia's Neil Brown, the retirement needs of the impending "silver tsunami" featured in the annual summit as much as the usual topics of investment strategy, regulation and technology.
This mirrors the AFR's recent wealth coverage, with derivations of the word "retirement" regularly dominating its headlines (probably because it generates the clicks that today dictate editorial strategy).
Assistant Treasurer The Hon Stephen Jones MP told the summit the super industry was at a "critical juncture" with over five million Australians either at or approaching retirement – and "they're going to expect more from their fund with a higher level of customer service and responsiveness". APRA's Deputy Chair Margaret Cole further laid down the gauntlet to industry, stating the "wicked question" as more people approach retirement is whether "super funds will be ready for the challenges ahead".
There is a clear opportunity for financial services organisations to help shape ongoing media commentary in relation to retirement, particularly to ensure it does not oversimplify issues or promote the notion of a one-size-fits all solution. Bernard Reilly, Chief Executive of Australian Retirement Trust, highlighted this risk in a panel discussion by reiterating different funds have different age cohorts – and those with younger members may still have a focus on accumulation, while others may not.
An education and engagement opportunity exists to communicate directly with members as they near the end of their accumulation phase. The experience will differ for default and choice super members, as well as SMSF and advised super members, and it creates communication challenges that the super industry must grapple with, said HUB24 chief executive Andrew Alcock.
Major press outlets have not previously focused on retirement in detail, so they require trusted sources and new commentators to grasp such nuances and deliver the volume of coverage sought both by older readers and policy makers.
Key takeaway: Retirement is likely to be a dominant topic in wealth press coverage for the foreseeable future. Financial services organisations can capitalise on this demand to build a media profile.
Advising the missing middle
Opportunities to provide financial advice to the "missing middle" of Australians was another key focus for the summit – with panel members talking about "reinventing" the advice offer to middle Australia in particular.
WT Financial Group Head of Advice Jack Standing called for the rewriting of general financial advice laws to enable easier access to advice for Australians, including advice on life insurance. He commented that about 40% of advisers were providing advice on life insurance, yet less than 10% of those advisers were writing an overwhelming majority of life policies.
Aware Super CEO Deanne Stewart said super fund members don't distinguish between help, guidance and advice, so that as an industry, super funds could, through tech and digital, automating and digitising transactions, allow members to do things as seamlessly as possible. "[Members] want us to be as seamless and easy to deal with us as it is to deal with a bank or book an Uber."
Several panelists at the summit welcomed the reduction in paperwork that is expected to come from implementing Quality of Advice Review (QAR) recommendations, with JBWere Australia CEO Maria Lykouras commenting that the current obligations were onerous even when serving wholesale clients.
Lykouras said she hoped the next round of regulations would "focus on clients and consumers rather than ensuring we're controlling advice providers". She saw opportunities to improve advice documents "to make them more engaging and communicate with clients what they need to know whether they were wholesale or retail clients".
Key takeaway: Organisations have a real opportunity to use their own content and earned media to communicate with the under-advised Australians, including retirees seeking advice for the first time.
Investment banks moving back into retail advice
JBWere expects to consider moving into retail advice to support the intergenerational wealth transfer. "We will need to think more about retail advice in the future as education is going to be so important to the children of our clients," she said.
UBS Asset Management Country Head, Australasia, Alison Telfer talked about UBS's return to private banking in Australia, referring to the move as 'rightsizing' and bringing back "the good side of vertical integration".
She commented that advisers who work with the top end of clients are demanding more of asset managers – including support on strategic asset allocation, tactical asset allocation, and seats at the table on investment committees. 
Key takeaway: The increasing wealth of Australians has created a new class of more sophisticated investors that can be targeted through the AFR's dedicated family office coverage, and similar stories in other press.
Beyond retirement
The AFR's summit highlighted other issues likely to remain a source of public debate too, including the use of super for nation building purposes and performance tests (which Assistant Treasurer Jones assured us will remain).
Former Federal Treasurer and CBUS Chair Wayne Swan later echoed remarks made by Mr Jones in relation to projects which are in the national interest – arguing "there's nothing wrong with saying we'd like to see more super fund money in the energy transition. It would sure as hell be better it's ours than a foreign pension fund".
Super funds will however draw a line between projects that are in the national interest and projects that are in members' best interests. While Hostplus Chief Investment Officer Sam Sicilia encouraged funds "to just invest" in real assets because those opportunities didn't come often and were long-term plays, the investment still had to meet members' interests – and this can be a determining factor when there's competing interest from international pension funds.
While its attractive to invest in long-term lease agreements for air and seaports, QIC State Chief Investment Officer Allison Hill said super funds with different member demographics (QIC also manages Queensland government liabilities) couldn't "hide money in real assets forever" because funds will need greater liquidity.
The top fears for a panel of chief investment officers included: US recession, short-term thinking on the energy transition, longer-term volatility in both listed and unlisted assets, and war.
Key takeaway: Issues will continue to arise that generate public debate, requiring sensitive media management and also creating a potential to participate in important national conversations – either though press activity or policy submissions.
ESG at an inflection point
The corporate regulator, ASIC, has had a clear focus on greenwashing in 2023 and Sarah Court, Deputy Chair, Australian Securities and Investments Commission made it clear this would continue.
Her key message for managers was to hold back on making ESG claims until they could be confident that any claims were backed up with plans and actions – including on strategies that rely on engaging with target companies, such as fossil fuel companies to improve their ESG performance. "Take the time to develop the plans and then put out the statements when you are good and ready," she said.
Behind any plan should be a "verifiable, serious plan" with "appropriate resourcing, investment and timeframes" built into that plan.
Court added that managers could not outsource that responsibility. "There needs to be work done behind the scenes to ensure that things that are being told to investors effectively are true."
The principles behind ESG investing and its overall performance and contribution to climate goals has been challenged more than ever in 2023. HESTA chief executive Debby Blakey said now was not the time to give up on addressing what are very real climate risks with associated social impacts. She called for the industry show real leadership in addressing these issues.
Behind super and retirement issues, corporate Australia's approach to addressing climate risk is a hot media topic. There's an opportunity for Honner clients to lead the conversation through product and investment innovation.
But it's not just institutional investors that are shaping the conversation. In a separate panel, Sharesies co-founder and co-chief executive Brooke Roberts said one in 10 investors on the platform invest in an ESG or sustainability related ETF. Investment Trends Head of Research Irene Guiamatsia pointed to research showing one in six new retail investors are under the age of 25 and the number of younger and women investors is increasing. Stockspot founder and chief executive Chris Brycki said Australians' love for dividends and income has also seen many investors go to the sharemarket to speed up their deposit on a home.
Key takeaway: The transition to a net zero economy – and the wealth industry's contribution to it – may generate more media interest than ESG itself.
If you would like to discuss any of the above, please contact your account team or honner@honner.com.au to discuss further.